10% Off Skip Hire For Emergency Workers!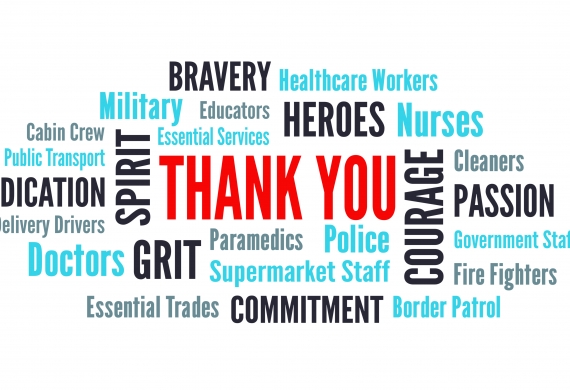 10% Off Skip Hire For Emergency Workers!
We are thrilled to announce that we are now offering 10% off skip hire for emergency workers when you book online with DP Skip Hire.
We understand that time is precious for those of you working on the front lines, especially throughout the current situation. While those essential jobs won't do themselves, even if you're an essential worker, we want to help take some of the pressure off by making our skip hire in Stoke on Trent and Staffordshire even more affordable with a 10% discount.
Get 10% Off Skip Hire Today
To get your discount, all you need to do is enter the discount code BLUELIGHT10 on our online booking form. This will be automatically applied to your booking, then just leave the rest up to us! We'll deliver your skip to you on your chosen date, deliver it directly to you and pick it up when you're done.
Please note that we will ask for a valid ID alongside proof of employment prior to delivery in order to validate your booking. This can be your driver's license or any other form of ID you may have, alongside your work ID or any other proof of employment. This is to ensure that the discount is only claimed by emergency workers that are eligible for it.
Skip Hire From DP Skips
At DP Skip Hire, we have a wide range of skips available for hire in varying sizes from 2-yard mini skips to huge 40-yard RoRo skips suitable for commercial jobs. We take great pride in offering a reliable and affordable skip hire service in Stoke on Trent, Stafford and the surrounding areas, so with us, you'll always find the very best prices and the customer service to match!
To hire a skip with us online today, simply choose your ideal skip from our selection and head over to the online booking page. Tell us when you need it, where we're delivering it and when you want it picking up again, and we'll sort all the rest.
While we're here, we'd like to take this opportunity to say a big thank you to all emergency and key workers who are doing their bit on the front lines at the moment. We know times are hard and our emergency worker discount is our small way of paying tribute to you and recognising your efforts. Thank you for being here for us!