Asbestos Disposal Services in Stoke on Trent
Asbestos was once lauded as one of the most versatile and effective building materials in the construction industry, however, it was soon found to be devastatingly harmful. At DP Skip Hire, our certified team can dispose of your waste safely, preventing anyone from being exposed to any toxic substances. We can provide sufficient PPE/RPE and packaging, all of which meet regulatory standards.
Remove the risk by allowing DP Skip Hire to dispose of these harmful materials for you. We are fully certified and professional, so give us a call on 01782 551 222 or use our order form to enquire about our services.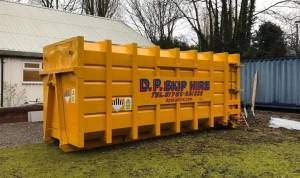 Asbestos Disposal in Stoke on Trent 
When it comes to asbestos disposal, we are committed to delivering a service that is safe and efficient.
We have experience in working on projects of all sizes, from domestic through to commercial. Our team are fully trained and experienced in the field of asbestos disposal and it's complexities.
If you have discovered asbestos on your site that you would like help disposing of in Stoke on Trent and Staffordshire, give us a call today on 01782 551 222.