Asbestos Disposal Services in Stoke on Trent
Asbestos was once lauded as one of the most versatile and effective building materials in the construction industry, however, it was soon found to be devastatingly harmful. At DP Skip Hire, our certified team can dispose of your waste safely, preventing anyone from being exposed to any toxic substances. We can provide asbestos skip hire and sufficient PPE/RPE and packaging, all of which meet regulatory standards.
Remove the risk by allowing DP Skip Hire to dispose of these harmful materials for you. We are fully certified and professional, so give us a call on 01782 551 222.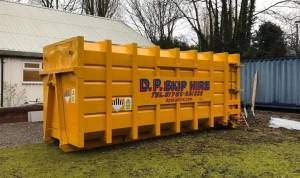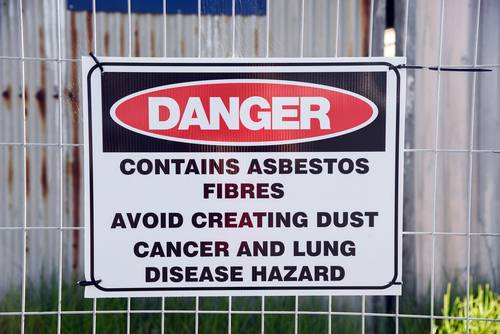 Asbestos Disposal For Commercial Projects
All commercial buildings in the UK should have a record of known or presumed asbestos-containing materials, and a plan for how they should be managed. If you find asbestos in your commercial property, there are a number of things to consider before removal.
In many commercial projects, leaving asbestos-containing materials intact isn't a viable option due to demolition and refurbishment plans. If this is the case, asbestos must be disposed of in the appropriate way, it cannot simply be disposed of like other commercial waste.
At DP Skip Hire in Stoke on Trent, we can support you in disposing of asbestos-containing materials safely and lawfully, with the correct PPE/RPE, asbestos skip hire and packing that meets regulatory standards. To find out more, contact our team today on 01782 551 222.
Asbestos Disposal For Homeowners
If your home was built before the 1980s, it's possible that you may discover asbestos. This is because asbestos was regularly used in construction due to its insulating and fire-resistant properties. In many cases, asbestos might be found in plaster used for ceilings and walls, ceiling tiles, and some vinyl floor backings.
In many cases, if the structure with suspected asbestos is sound and undamaged, then it may be safe to leave it as it is. Asbestos only presents a hazard when it is broken up. When this happens, the tiny fibres it is made up of becoming airborne and can be inhaled, which leads to internal damage.
Disturbance of asbestos usually happens during renovation and repairs. If you suspect that your home may contain asbestos, it is important to get the material tested by a licensed asbestos surveyor. In the event that you discover asbestos materials in your home, it is vital that you do not attempt to remove or dispose of this yourself. If you require asbestos disposal services and asbestos skip hire, contact us today. Our professional team can advise on the best course of action and support in the safe and effective disposal of asbestos for your property.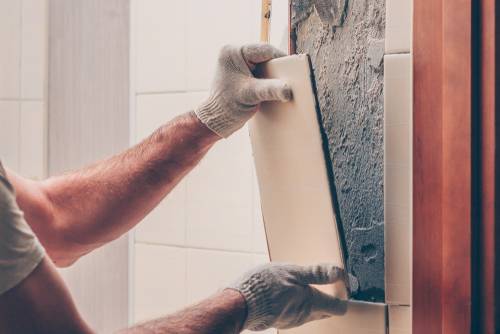 Asbestos Disposal & Asbestos Skip Hire in Stoke on Trent 
When it comes to asbestos disposal, we are committed to delivering a service that is safe and efficient.
We have experience in working on projects of all sizes, from domestic through to commercial. Our team are fully trained and experienced in the field of asbestos disposal and its complexities.
If you have discovered asbestos on your site that you would like help disposing of in Stoke on Trent and Staffordshire, give us a call today on 01782 551 222.