Sell Your Scrap Metal
At DP Skip Hire, we provide a rebate at market value for your Scrap Metal. This cost-effective service is ideal for scrapping high volumes of metal from demolition works and commercial projects.
If you are looking to dispose of scrap metal, our team can arrange a service that is tailored to your needs and possible cost reductions may be considered. To book your demolition metal containers, give us a call today on 01782 551 222 to discuss your waste disposal requirements.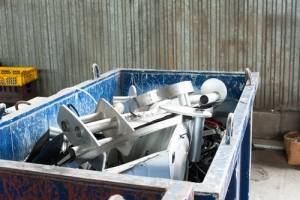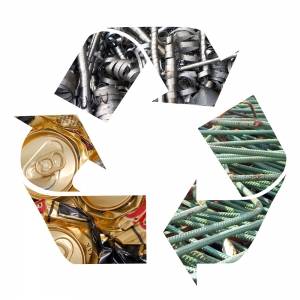 Scrap Metal Recycling
We understand that your priorities when it comes to disposing of your scrap metal are:
Getting a good price 
Getting the job done quickly 
With that in mind, we strive to deliver an efficient scrap metal recycling services in Stoke on Trent, Staffordshire, West Midlands, and Cheshire.
With our comprehensive scrap metal recycling service, we can help collect your ferrous or non-ferrous metals and responsibly recycle them at our premises in Stoke on Trent. What's more, we will give you a rebate at market value for it.