5 Benefits Of Digger Hire For Your Construction Project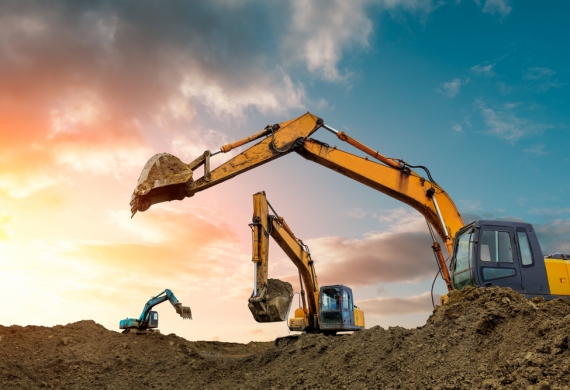 5 Benefits Of Digger Hire For Your Construction Project
Are you considering hiring a digger for your next construction project? A digger is one of the best and most versatile pieces of machinery found on a construction site. Designed to undertake heavy construction work such as landscaping, digging foundations, demolition, transporting materials and so on. 
Before you decide on whether or not to hire a digger, it's important to understand the top 5 benefits of digger hire first. To learn about these in more detail, continue reading to discover how a digger hired from DP Skip Hire can offer value to you and your next construction project.
1) Cost Effective
Hiring a digger is more affordable than purchasing one or hiring additional manual labour. Allowing you to reduce the amount of manual labour you require has many positives which includes saving time and money in the long run. When hiring a digger, hiring costs are generally widespread depending on the length of the contract and there is no hassle about having to sell the digger, as it will be simply returned to the hiring company once the construction project and the contract has ended.
2) Less Maintenance
Before a digger is delivered out for hire, it goes through a checking process by our experienced technicians to ensure each vehicle is regularly serviced, reliable, well-maintained and in good working condition. At DP Skip Hire, we also ensure our diggers have a full tank of fuel before being delivered. This means you don't have to refill the tank regularly, depending on how much fuel is used. Once you're finished with the digger, you can either refill it yourself or we can do it and send you an invoice for the cost needed to refill it.
3) Flexible
Our hiring contracts are open and flexible to our customers for any length of time. The minimum length for most of our digger and plant machinery is 24 hours (one day). For bigger machinery used on construction sites, the minimum length is one week. We are proud to operate 7 days a week to fully support and satisfy our customers with their hiring needs.
4) Easy To Operate
Diggers are quite easy to operate. When you hire a digger from us, we can give you instructions on how to operate it safely and effectively. However, there is no requirement for special training to operate this machinery. In saying that, we recommend that you take some time to familiarise yourself with using the digger if it is your first time or have someone else more experienced to use it. By law, there are no regulations that suggest the requirement of a valid driving licence in order to operate a digger on private property. However, a valid driving licence is advisable if you intend on operating it on public roads.
5) Large Selection
We have a wide range of diggers in varying sizes and types suitable for most construction projects. From micro diggers for small landscaping work to 8 and 14 tonne mini diggers for bigger construction work. With our mini diggers, there is also the option for extra attachments such as augers and hydraulic breakers if you require them for your construction project. Alongside our digger sizes, we also have three bucket sizes for our mini diggers including 12", 24" and 36".
Digger Hire From DP Skip Hire
Now you know the top 5 benefits of digger hire, the next step is to arrange your booking with DP Skip Hire and decide which size of digger you need and for how long. To arrange your booking today, call us on 01782 551222, email info@dpskiphire.com or make an enquiry online. We would be happy to take your requests into account and get your upcoming construction project well and truly underway!