All the treats no tricks for Halloween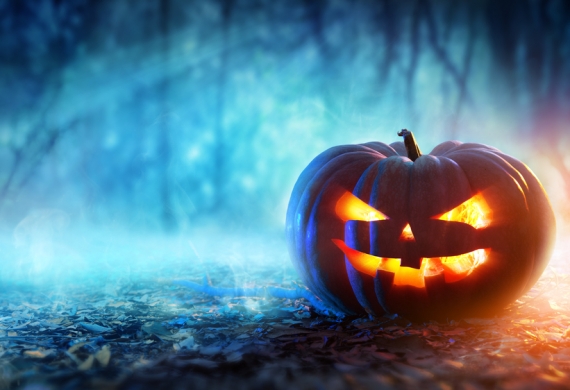 All the treats no tricks for Halloween
Halloween is becoming even more popular every year, with it being the perfect excuse to throw a party, dress up in spooky costumes, play some scary games or even take the kids trick or treating.
While we all enjoy Halloween, it does generate plenty of additional waste, with a lot of it going to landfill. This type of waste is made up of old costumes, along with decorations used to make our houses look spooky plus food waste from parties and other gatherings.
Before we examine how to reduce waste, here are some scary statistics to keep in mind from DP Skips –
The facts about waste around Halloween
Plastic waste – One waste stream that is particularly challenging is plastic, with single-use plastics still a global problem. When Halloween does come around, plenty of single-use plastic fills the shelves of our favourite shops.
In 2019, a survey sent to the leading retail brands confirmed how instrumental Halloween has become in contributing to plastic waste volumes. The charity Family Nature estimated that celebrations in the UK generated nearly 200000 tonnes of plastic waste every year from costumes and clothing. This is the equivalent weight of 83 million bottles of Coke.
Food waste – Lots of trick or treating goodies and pumpkins end up in landfills every year, adding to the 1.3 billion tonnes of food waste globally reported as lost or wasted each year. Recent stats from Hubbub confirmed that 18,000 tonnes of pumpkins alone are sent to landfill each year.
How to turn your Halloween green
To put a stop to these worrying trends, it is important that we all do our best to make Halloween celebrations more environmentally friendly. Here are some tips to help lower your waste this spooky season –
Retro Costumes – Retro and vintage clothing are very popular right now, so why not re-use last year's costume. This also saves money plus you can get creative using old or unwanted clothing.
Renting – If you still want something new to wear this year, why not rent a costume? This can often be cheaper and is more sustainable than buying one, wearing it once and throwing it away.
Trick or Treat bucket/bags – Instead of buying new bags/buckets to collect sweets and treats, why not rescue last year's?
Decorations – Halloween decorations don't have to be single-use – they can be reused every year and still be spooky! This also means costs and waste levels are kept to a minimum.
Make it authentic – Scary decorations don't have to be purchased – you could use fallen autumn leaves and branches for great spooky displays plus pumpkins can be used as decorations which can be used afterwards in cooking or baking.
Segregating your Halloween waste – When throwing or attending a Halloween party, ensure all waste is segregated efficiently for recycling purposes. This means the waste is easier to collect and avoids it becoming contaminated.
Use your own plates and cutlery – Use your existing household items and wash them afterwards instead of using single-use paper plates, cups and plastic cutlery.
Reduce pumpkin waste – With over 40% of the UK's population purchasing pumpkins every year, this makes them one of the biggest contributors to Halloween-related waste. Two ways you could re-use your pumpkins is making soups and pumpkin pies or using them as compost.
Need more advice? Contact us now
If you need any more advice about making your Halloween celebrations more environmentally friendly, please do not hesitate to get in touch. DP Skip Hire are the leading provider of skip hire in Stoke on Trent plus we also provide tipper and digger hire right across the city.