Best Ways to Handle Commercial Waste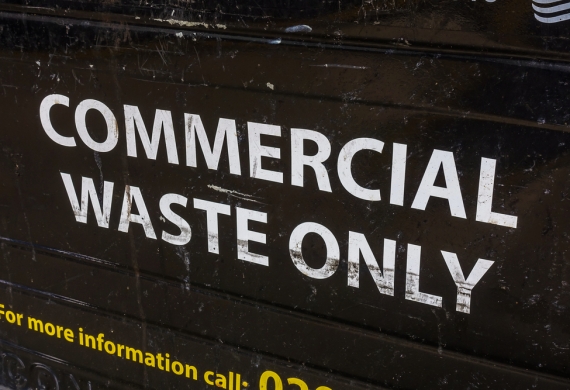 Best Ways to Handle Commercial Waste
Waste is not a mere inconvenience for businesses or something that the company has to manage. This is because when a firm reduces its waste, its efficiency, reputation, and ultimately the bottom line can also improve in the process.
Sectors such as catering and retail are associated with greater waste than others. Having said this, every business has a moral, financial and regulatory obligation to do everything it can to reduce its waste costs.
For this blog, DP Skip Hire will share the best ways to handle the commercial waste.
4 methods to handle commercial waste
1. Undertake a waste assessment – It is important to accurately track how much waste your organisation produces. Waste assessment helps you most to determine exactly what materials your firm's waste is made up of, plus the parts of your business the waste comes from.
Knowing these aspects of your businesses' waste production enables your team to put together a bespoke waste reduction plan. This type of audit makes it easy to identify 'quick fixes'. Improving your company's recycling bins and signage means staff will stop throwing away recyclable items in general waste.
2. Outline best practices – Establishing best practices allows your staff to handle waste more efficiently and effectively, ensuring your business generates less waste.
Involving everyone in your organisation, regardless of seniority or department will help to create the most effective long-term waste reduction program.
3. Donating waste – Are there any charities or local community recycling schemes that would benefit from your company's waste? If your business is in the catering or retail sectors, the amount of food waste produced could easily equate to multiple large bins each day.
Establishing ongoing arrangements with a charity or trust that specifically seeks regular food donations, could reduce your waste costs and also increase your environmental awareness plus your reputation in the local area.
4. Recycle your waste – Implementing an effective recycling scheme means your premises and employees will be fully informed of the benefits of recycling. Your firm will greatly reduce the amount of general waste is disposed of, which means you won't need to pay out for disposal or collection.
Contact us with any questions
If you need more advice regarding the removal of commercial waste or requires a skip hire for your business, get in touch with DP Skip Hire today.
We are the leading skip hire provider for domestic and commercial customers across Stoke on Trent and the surrounding areas.