Can You Recycle UPVC Windows?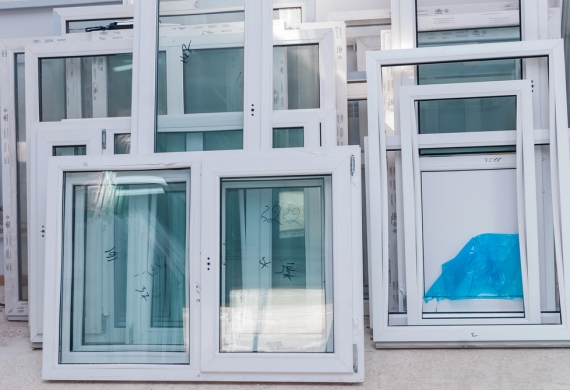 Can You Recycle UPVC Windows?
Are you thinking of replacing your windows and doors in 2021? If so, you may be wondering how to dispose of your existing uPVC windows. Happily, this is quite easy with our uPVC recycling services. What's more, it's good for the environment!
uPVC (which stands for unplasticised polyvinyl chloride) is widely used in the creation of window and door frames. It's also a widely used material for plastic pipes and drainage systems. It is similar to PVC, which you've probably heard of, however, uPVC is much more environmentally friendly and recyclable.
Here at DP Skip Hire, we are committed to operating sustainably. Currently, 90% of all waste that is brought to our depot is fully recycled, as part of our zero waste to landfill strategy. This includes uPVC doors and windows!
Is uPVC recyclable?
The polymer structure of uPVC means it can be recycled once its lifespan has been reached. The uPVC frames are shredded and any stray pieces of metal removed before being put through a granulation process. These uPVC granules are then treated to remove dust and static before being sold on to create new uPVC frames or pipes.
It's that simple!
uPVC Recycling from DP Skip Hire
At DP Skip Hire, we have our own uPVC recycling facility to enable us to responsibly recycle and repurpose uPVC windows and doors. What's more, we provide a rebate at market value for uPVC window frames, so not only can you help save the environment but make some money in the process too!
If you are looking to get rid of uPVC window frames, please contact us. Our teams would be happy to come and collect your unwanted frames to make the process quick and easy for you or, if you'd prefer to bring them directly to us then you can drop them off at our depot in Longton, Stoke on Trent.
We also offer a wide range of waste management services across Staffordshire, including domestic skip hire, commercial skip hire, plant hire, scrap metal recycling and more! To find out more, contact our team. We work 7 days a week and pride ourselves on offering the best customer service in the business. Simply give us a call on 01782 551 222 to talk skip hire and waste management, or book a skip online with us directly today.