Christmas 2020 Opening Hours at DP Skip Hire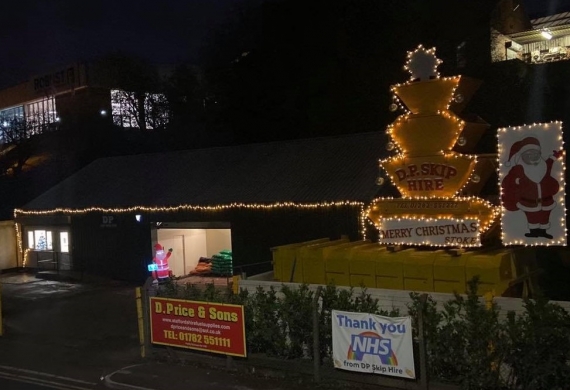 Christmas 2020 Opening Hours at DP Skip Hire
With Christmas now upon us, we've been reflecting on what's been a very different year and would like to say a huge thank you to all of our customers and suppliers across Staffordshire & South Cheshire. Here at DP Skip Hire, we really appreciate your support throughout 2020 and can't wait to work with you all in the New Year.
Our Christmas Holiday Opening Times are as follows:
24 December – 7am to 12pm
25 December – Closed
26 December – Closed
27 December – Closed
28 December – 7am to 5pm
29 December – 7am to 5pm
30 December – 7am to 5pm
31 December – 7am to 12pm
1 January – Closed
2 January – Closed
3 January – Closed
4 January – 7am to 5pm (normal hours resume)
Rockin' Around the Skip…Christmas Tree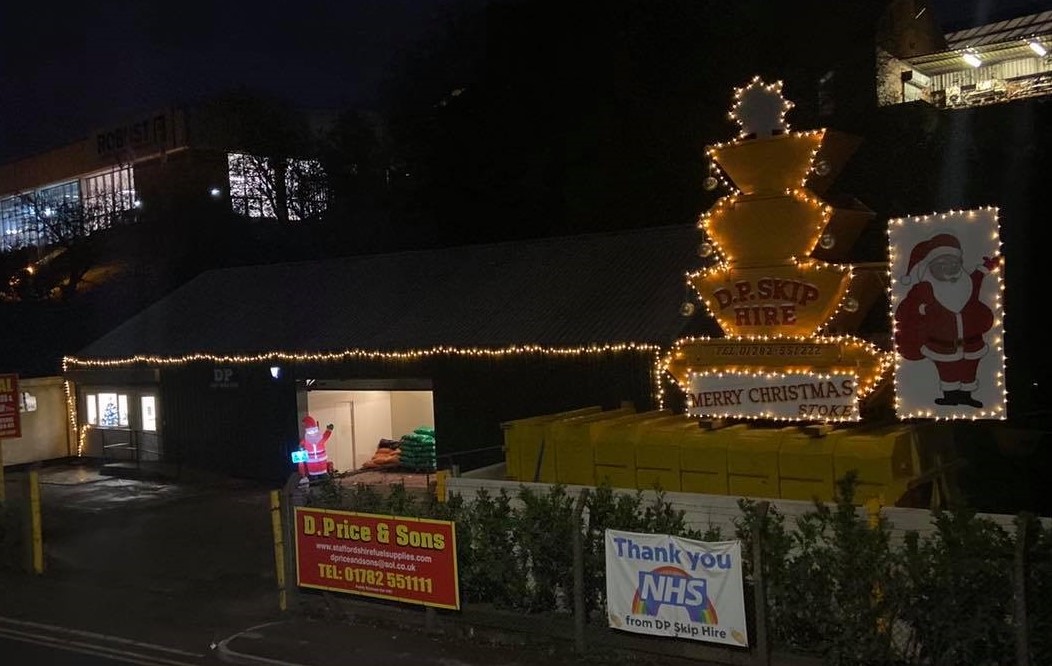 With 2020 being quite a difficult year for a lot of people, we wanted to add some cheer to Stoke-on-Trent with our bespoke Skip Christmas Tree. Spread the Christmas spirit by sharing, liking and tagging your friends in our post on Facebook.
As delightful as it looks in the picture, it's even more magical in person. Come on down with your family to see our wonderful Skip Christmas Tree and light display on Sutherland Road, Longton, ST3 1HZ.
If you have any questions regarding our services or vehicles whilst we're closed, please contact us and we'll get back to you as soon as possible.
Merry Christmas and a Happy New Year to you all!