Clearing Out Your Home And Garden In Crewe?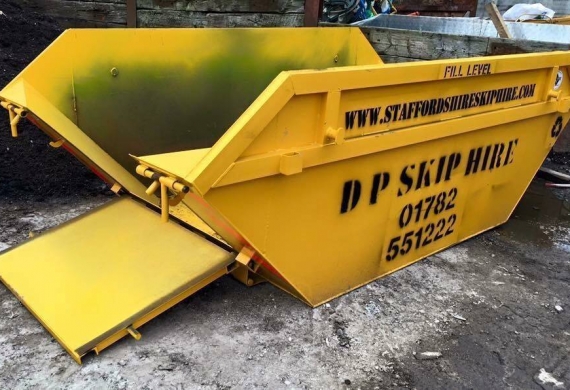 Clearing Out Your Home And Garden In Crewe?
Here at DP Skips, we aren't just focused on helping out our customers that live right here in Stoke on Trent. We also offer a range of services to our customers in Crewe. So if you're considering clearing out your home or garden this year, or you're looking at doing a spot of renovations, or DIY, we're just a call away to ensure that all your waste is removed appropriately.
Skip Hire Crewe
Many people are aware of the wonders of hiring a skip. But have you considered a skip hire when doing a full renovation?
Whether you are tearing out just a room or gutting the insides of a house, a skip is a great way to remove all of your waste. But how do you know what size skip best suits your needs?
Here at DP Skips, we have a variety of sizes from a 2-yard mini skip, right up to a 40 yard RoRo skip for larger projects. We always recommend sizing up from whatever size you think you need as waste, unfortunately, takes up more space than we anticipate. It is also cheaper to have extra space than have to hire a second skip out.
If in doubt, our team are experienced in recommending the right size skip for your needs, so why not get in touch today?
Digger Hire Crewe
When you are undertaking a mass garden renovation, and you are starting to find that the job may be a little bigger than you first anticipated, hiring a digger will do wonders on saving your back!
Our collection of diggers is available in a range of sizes, from micro diggers, right the way up to 14-tonne diggers (much bigger than your standard garden will need!). Our mini diggers are small enough to fit through most garden gates, but if you are ever unsure, give us a call and we can discuss sizes and your gate to ensure you can fit our digger through.
These diggers can help you strip back your garden from an overgrown and wild area, back to bare basics with ease. You can also use them to strip back turf when needing to dig it up and start again.
Diggers are also a great tool to utilise when digging up your front garden to create your new driveway. By using this helpful tool, you can dig up the lawn, and excess earth to enable you to lay hardcore before tarmac or cement or have a lower section to fill with gravel.
Grab Hire Crewe
If you are undertaking a larger project, there will be a higher volume of excess waste materials. While you may look at investing in one of our larger skips and moving this by hand, we have a far more efficient way to collect you waste and have it removed in around 20 minutes.
If you can get your waste to the edge of the property, or to a location where our grab vehicles can drive to (our diggers are useful for this) we can then collect the waste into our vehicle, before leaving you with very little to clear away.
Dumper Hire Crewe
Hiring a dumper is a great way to move volumes of aggregates from one location to another. When it comes to household and garden renovations they can be primarily used to move your aggregates that are usually delivered to the from of your home, up to the house and even into the garden where access allows.
Here at DP Skips, we offer more than just skips. We have a number of services that can help you not only get your renovation off the ground, but also reduce the time and effort that is required for the groundwork.
If you are unsure which services will best suit your project, or you need advice on sizes of machinery, please get in touch with a member of our knowledgeable team today who will be have to help.