Clearing Your Waste in Time for Winter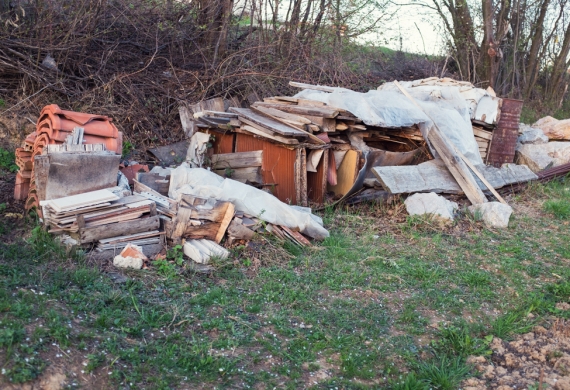 Clearing Your Waste in Time for Winter
With winter just around the corner, you may be looking to clear your garden before the bad weather makes it even more difficult.
Whether you've been doing home renovations, a spot of redecorating, or you've dug up half your garden, you may have found that all your waste has piled up outside. There's nothing worse than entering winter with that waste still lingering. So why not take advantage of the mild autumn, and do a spot of clearing.
Which waste needs to go?
Before you consider the size or style of your skip, you need to take into consideration the waste you are looking to remove.
If you are primarily looking to remove garden waste, the majority of this is safe to go straight in the skip (please bear in mind any chemicals and pesticides as these need to be removed separately). Depending on how much waste you have a simple domestic skip would be ideal for this.
When it comes to household waste, any goods that can be considered hazardous may not be accepted. This includes the majority of electrical household items, from freezers to TVs. However, general household waste is suitable for the majority of skips.
If you are concerned about asbestos, or believe you may have asbestos amongst your waste visit our dedicated asbestos information page, or get in touch to discuss how this can affect your waste.
If you are unsure of the waste that you can and cannot put into a skip, take a look at our dedicated information page, which outlines the goods you can skip.
What size skip do I need?
For many domestic clearouts, we usually recommend between the 2 yard skip and the 8 yard skip, but this will greatly depend on the waste you have. After you have decided which rubbish you can put in the skip, you can judge how big you need the skip. Our video on the 2-yard skip page can help to give you an idea of which size you need for your waste, including a rough guideline of how many black bags it can hold.
Don't forget to take into consideration any larger items, as these can take up a large chunk of space that you might miscalculate when choosing your skip.
If you are unsure, contact a member of our team today, we will be happy to advise you based on the waste you have. With over 25 years of experience, we have a good idea of what you can fit into a well packed skip, helping you to save money and not requiring a second skip.
If you have any questions or concerns in regards to hiring your skip, please do not hesitate to contact us today, where a member of our expert team will be able to assist you. We also offer a number of other services that might make your renovation or clearance that little easier.