Digger Hire, Does My Project Need A Digger?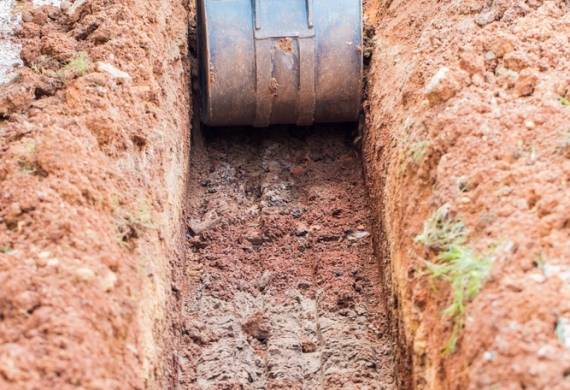 Digger Hire, Does My Project Need A Digger?
Hiring a digger might sound like great fun, buts it's important to consider whether you actually require one for your project or whether there is a more appropriate tool for the job.
When To Use Diggers
Diggers are great tools for working on larger patches of land, however, this isn't to say that smaller jobs don't need them too. While their main function is to dig or remove large amounts of earth, aggregates or alike, they can also be used to remove heavier items, or larger rooted items such as trees.
If your project has a number of trees, a digger can help to make light work of removing these. This includes perimeter hedges.
Ponds And Pools
While there is something to be said about the benefits of digging out your own pond, depending on how big you are looking to go, sometimes it's just easier to look at digger hire in Leek.
There has been a rise in people having larger ponds in their garden, which either require a lot of digging, or a micro digger to ease the workload. Micro diggers are small enough to pass through a standard size gate, which has also seen a number of people take them through the house where there is no garden access. While this is possible, we recommend caution as they can cause damage within the home.
Driveways
As driveways tend to have excellent access – otherwise they would be pretty poor driveways – you might be tempted to hire the largest digger possible. However, this could be more of a hindrance than is necessary. While larger diggers will make for light work of ground preparation, they can also be inaccurate and cumbersome for precision work, such as driveway edges or paths.
Smaller diggers allow for the top surface to be removed in preparation for your new driveway. They can also help to spread and compact your hardcore or MOT1 before the final drive is laid.
If you currently have a concrete driveway or path, we also have concrete breakers for hire which can help to break this up before using your digger to move the broken concrete.
Flowerbeds And Lawns
While there are a number of larger lawns and flowerbeds that will require a digger to make easy work, the standard garden and lawn might not actually need a digger at all. In many cases, a rotavator will do the job, then just top it off with our topsoil.
However, we appreciate that when doing the garden there are a number of other reasons you may already have a digger, such as tree stumps, in which case they will certainly help to prepare your garden for lawns and flowers.
Skip Hire Leek
When it comes to digger hire in Leek, we know that this tends to leave projects with piles of excess earth, concrete, and tree stumps among other things. So why not pair it up with skip hire in Leek?
Our skips are available in a range of sizes from 2-yard mini skips, to 16-yard skips. We even have the 40-yard RoRo skip for those larger projects.
For more information on digger hire, please contact the team today who will be happy to assist you. We can also offer advice on the right tool and size for your project, helping to ensure that you are getting the most out of your plant hire.