Grab Hire Vs. Skip Hire: Which Is Right For You?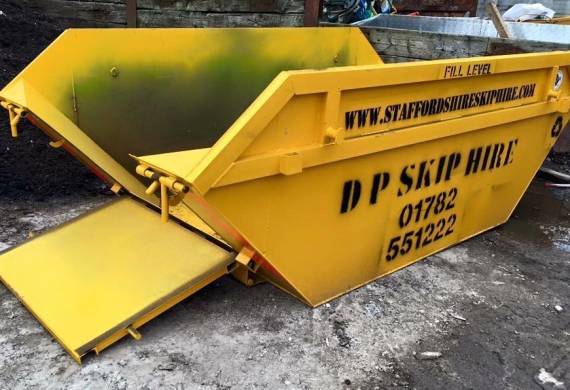 Grab Hire Vs. Skip Hire: Which Is Right For You?
Both skip hire and grab lorry hire are popular methods for removing waste, particularly on construction sites or over the course of larger projects. But which method of waste removal is right for you?
Skip Hire Vs. Grab Hire
In this blog post, we'll explore both the benefits of skip hire and grab hire. We'll also take a look which kinds of projects benefit more from each to give you a better idea of what you need. If you're looking to save time and money over the course of your home renovation or construction project, you're going to want to read this to help you decide on the best choice for you, so read on!
What are the benefits of grab hire?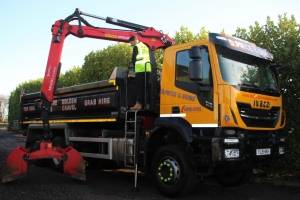 A grab lorry is a self-loading vehicle. It is made up of a cab attached to a load bed. Atop of the load bed sits an hydraulic arm and bucket. Grab lorries literally grab waste from ground level and move it onto the load bed. When all of the waste has been collected and loaded onto the lorry, the waste is then transported to a waste management facility.
The benefits of utilising grab hire are:
Grab lorries have a bigger capacity
Grab lorries have a bigger capacity than skips, which means they can quickly and efficiently lift away large amounts of waste. This is particularly helpful in the course of projects that will yield large amounts of waste, as the alternative would be to hire more than one skip for the job.
Grab lorries can lift very heavy items
Skips are a fantastic way to get rid of lighter bulky items that are easy to lift and throw in. Drop door skips are also good for walking in wheelbarrows of soil, for example, that would be hard to lift manually. However, some items are just too large and cumbersome to be lifted safely by hand. In these cases, grab hire is a fantastic option as the hydraulic arm has the power to pick up and dispose of large items (such as trees or slabs) with ease.
Grab lorries are agile
One of the biggest difficulties with hiring a skip is figuring out where to put it. If you have no where to locate a skip on or near your property, then a grab lorry has the agility to pick up waste with ease.
For example, our grab lorries can easily lift waste over fences or hedges providing it can get within a 4m range of parking. This can save huge amounts of time and effort hauling waste from one place to another in order to dispose of it. With grab hire, you simply leave it in a pile and let the lorry do the rest when it comes to collect.
Grab lorries don't need a permit
When you hire a skip and plan to situate it on a public highway (such as a road) you need to apply for a permit from your local council. This isn't a lengthy process, however there is an additional cost to this and you are required to give anywhere between 2 and 7 working days notice of your intent to place a skip in the area.
These are both factors to consider when choosing between skip hire and grab hire. Hiring a grab does not require a permit and no notice is required from the council, therefore if you have large amounts of waste to dispose of it may be a more cost-effective and quicker alternative to skip hire.
What are the benefits of skip hire?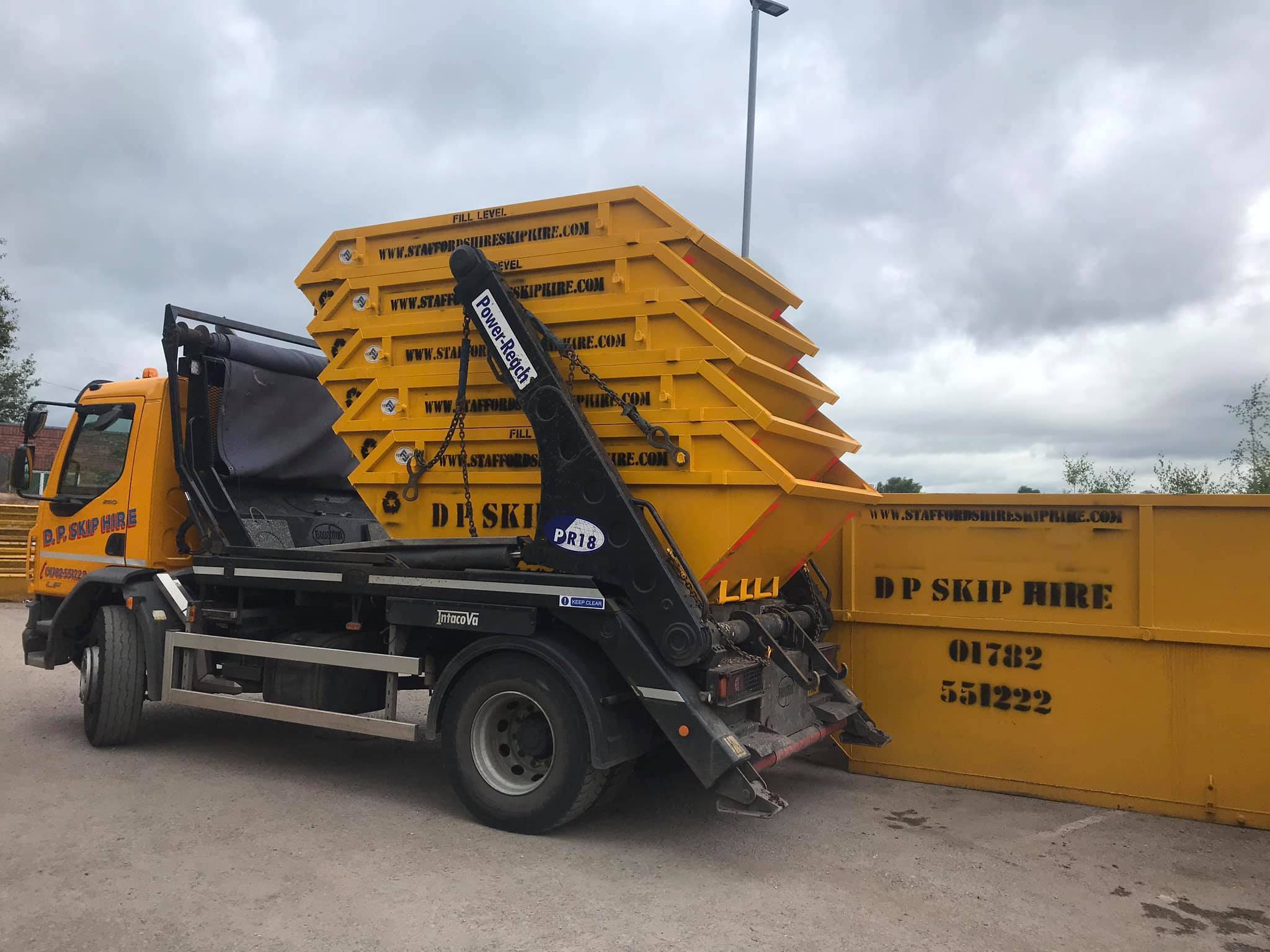 Skips are containers in which waste materials can be deposited. They vary in size from 2 yard mini skips for smaller waste requirements to large 40 yard RoRo skips suitable for commercial and construction projects.
They're a safe place to store waste
Whether you're conducting a home clearance or landscaping project, large amounts of waste lying around are not only inconvenient but unsafe too. Skip hire allows you to keep waste confined to one safe space out of the way of members of the public or members of your family.
They're convenient
Having a skip that is at your disposal throughout the duration of your project offers a convenient solution to waste management. Rather than heaping waste up in unsightly piles prior to disposal, skips can be used over a number of days (or even weeks) as a way of collecting waste prior to it being taken away and disposed of.
They're cost-effective
Hiring a skip is a cost-effective waste management solution as they are available in a variety of sizes. For example, at DP Skip hire we have a number of skip hire sizes available ranging from 2-yard mini skips to lockable enclosed skips and large 40 yard RoRo skips. This gives you the flexibility to choose and pay for a skip that is ideally sized for your needs, so you don't pay anymore than you have to.
Grab Hire Or Skip Hire?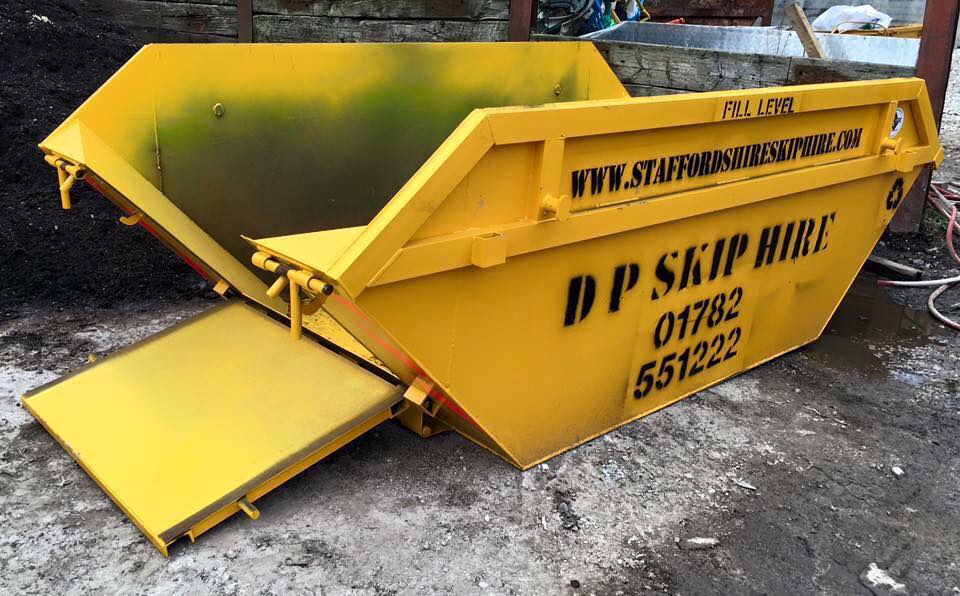 Ultimately, when it comes to grab hire or skip hire the choice depends on your requirements. For some, the swift and easy convenience of grab hire makes perfect sense. For others, especially for long term or domestic projects, skip hire is a much more convenient option.
If you would like help and advice as to whether grab hire or skip hire would be the better option for you, please contact us. We offer both of these services in Stoke on Trent, Hanley, Longton, Newcastle Under Lyme, Crewe & Leek 7 days a week. What's more our team always go above and beyond to exceed expectations when it comes to waste management solutions and would be happy to support with your needs.
Alternatively, if you decide that skip hire is the right choice for you then you can hire your skip online from us. Simply fill in the hire form, make payment via PayPal or credit/debit card, and we'll do the rest!