Keep Your Home Warm This Winter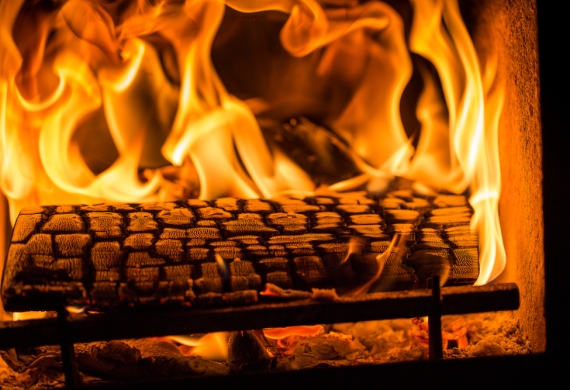 Keep Your Home Warm This Winter
Dark nights are here, accompanied by cold and wet weather. Summer is a thing of the past as we walk into our homes, damp from the rain, kicking off our muddy boots and heading straight to our log burners ready to get that fire burning and heat ourselves right up.
Log Burners
Log burners have been increasing in popularity in recent years. With more and more people investing in this timeless form of heating, it seems that more people are enjoying the warmth and dancing lights of a real fire.
Keeping Your Fire Burning
Everyone will have a different method of keeping their fire burning. Finding what works for you and your burner is the best way to ensure your fire pushes out heat for as long as it can. While we believe that trial and error is the best way to learn we have a few starting tips to give you a boost.
If your burner has vents, make sure these are open to start with as a fire will start easier with more oxygen.
If you have a multi-fuel burner (or an open fireplace) set out a layer of coal in the base, this will pump out heat for long after your logs have burnt away.
Using knotted newspaper to start a fire, if you don't have firestarters, is much more effective than sheets of paper.
Use kindling to form a pyramid in the center of your fire (on top of coals if you are using them)
Once your kindling is completely alight and burning well you can begin to add two or three larger, preferably kiln-dried, logs to your fire. Take care not to smother your fire.
After adding your logs, ensure to keep an eye on them to make sure they catch well. If you have a door on your log burner you can close this now.
Once your fire is on its way you can start adjusting your vents to suit, they may require opening again when you add fresh logs.
Please ensure that no children are left unaccompanied with an open fire, or where they can burn themselves on a burner.
Kiln Dried Logs And Coal
Here at DP Skip Hire, we supply both kiln dried logs and coal to the Stoke-on-Trent area. Offering a selection of sized bags of kiln dried logs that are ready to burn. We also stock 25kg bags of standard doubles household coal and 25kg bags of smokeless coals, suitable for burning in smokeless areas. These are available for both delivery or collection.
For more information on our logs and coal or our delivery service, you can contact a member of our team today.
Update –
Since this article was released, DEFRA (Department for Environment, Food and Rural Affairs) has increased the clean air strategy that was brought out in 2019 to stop the sale of undried logs to the public. This legislation requires logs that are sold to be kiln-dried, removing up to 80% of the moisture, and therefore the pollutants that are released when burning wet wood. Here at DP Skips we are supporting this action and should you have any questions regarding storing your dried logs, or how to dry out existing logs, please contact the team today.