Keeping Communities Safe With Virucidal Fogging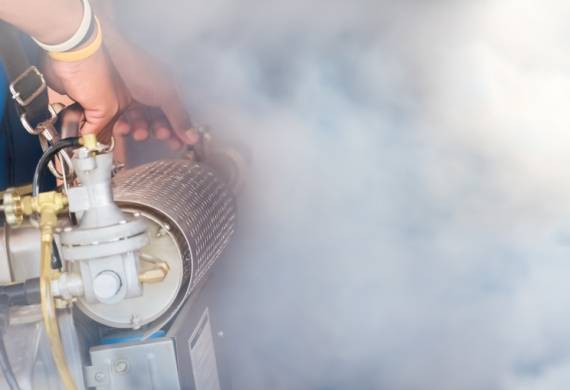 Keeping Communities Safe With Virucidal Fogging
We are proud to announce that we are now able to offer a deep cleaning and disinfectant fogging service in Stoke on Trent, Staffordshire & Cheshire!
In light of the current situation worldwide and the wide reaching impacts of Covid-19 (Coronavirus), it is now more important than ever to ensure stringent deep cleaning measures are in place in workplaces and homes. With our environmentally friendly virucidal fogging service, we offer a safe, environmentally friendly way of doing this.
Protecting businesses, homes & communities
Many viruses and bacteria can linger on hard, dry surfaces for longer than you would expect. For that reason, regular deep cleaning is essential to protecting employees, colleagues, families and communities.
We are now in the grips of a pandemic. The effects are being felt in every industry and household throughout the country. With virucidal fogging, in under an hour, you can be sure that your premises is fully cleaned and eradicated of 99.9999% of bacterias which can cause illness.
How does virucidal fogging work?
At DP Skip Hire, we have access to a powerful broad spectrum virucidal disinfectant, which is approved by DEFRA. It has a much finer mist than normal fogging systems, and is therefore able to access even the most hard to reach places and eradicate germs, viruses and bacteria.
The highly effective, yet environmentally friendly, virucide we use in the fogging process gets rid of viruses and bacteria from large surface areas in as quick as an hour. In fact, with our fogging systems we have the capability of fogging a whole building in under an hour.
We also have access to whole room disinfection devices that are just as powerful and can work to disinfect a room quickly and without disruption.
Find out more about fogging from DP Skip Hire.
These are unprecedented times and we understand that you may be feeling anxious about what the future may bring. We hope to be able to bring some form of peace of mind to business, families and communities with the introduction of these services.
Our disinfectant fogging services take just an under and covers a large surface area, eradicating 99.999% of bacteria and viruses. If you are interested in purchasing our fogging service, please contact us. You can call the office directly on 01782 551222 or email info@dpskiphire.com for more information.