Landscape Your Garden with Digger Hire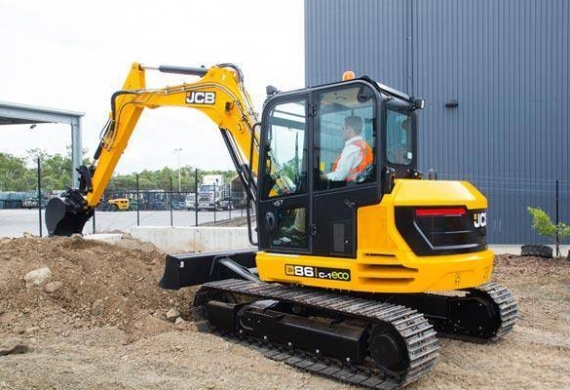 Landscape Your Garden with Digger Hire
With Summer just around the corner, many of us are starting to prepare for the idea of BBQs, garden parties and welcoming over guests. However, is your garden where you want it to be? If you're looking to wow your guests, we've got the tools needed to create the landscape that you've always dreamed of. Our latest guide will be exploring our range of digger hire available to Newcastle-under-Lyme and Stoke-on-Trent.
How Can a Digger Help Me?
When it comes to working on your garden, you're more likely to opt for a smaller digger, maybe even a micro digger. Their compact nature makes them perfect for tighter situations such as your garden. Not only that, but their lack of noise makes them perfect when you're doing work in a residential area and trying to avoid annoying the neighbours.
Just because they are smaller, it doesn't mean that quality is sacrificed either, as they still have the functionality of their larger counterparts. For example, your micro digger will still be capable of swinging around 360 degrees. Not only that, but you can also bolster their performance courtesy of our range of hire attachments. If you're wondering what exact tasks a digger can be used for, we've put together the following list of uses:
Removing tree trunks
Digging ground
Making trenches
Removing concrete or other hard surfaces
Levelling out your surfaces
What Diggers are Available?
Here at DP Skip Hire, we provide three types of diggers. These are:
Micro Diggers
Mini Diggers
Diggers
Micro Diggers
Our micro diggers are most likely the ones that will be used in your gardens thanks to their smaller size and quieter performance. Prices for these diggers start at £75 per day and £200 for a week. However, longer digger hire contracts can be negotiated should you need them for an extended period of time.
Mini Diggers
A mini-digger tends to be the other type of digger hire suitable for domestic garden work. The Association of Equipment Manufacturers (AEM) classes any machine that is 6 tonnes or below as a mini-digger. Here at DP Skip Hire, our 3 Tonne JCB models are perfect for these smaller jobs too. However, it's important to remember that they are a little larger than their micro counterparts. As a result, they are often more popular for those that will be doing more heavy-duty work such as removing concrete or breaking down materials.
Our 3 Tonne mini-diggers are available to hire from £125 per day with a week costing £300. Similar to the micro-diggers, these are also available to hire on a longer contract should you need it.
Contact DP Skip Hire For Digger Hire in Newcastle-under-Lyme and Stoke-on-Trent
Here at DP Skip Hire, we ensure that our customers get the best equipment in the best condition. In order to make that promise, we make sure that our plant equipment and machinery is fully maintained and regularly serviced. All of our digger hire equipment is also under 3 years old. If you've seen a digger that you would like to hire, please contact us. Our friendly and experienced team will also be happy to answer any queries that you may have.
As a family-run business, we take great pride in the way that we communicate with our customers and the traditional family values instilled into our company. Therefore, when you collaborate with DP Skip Hire, you're guaranteed a smooth, friendly and efficient service.