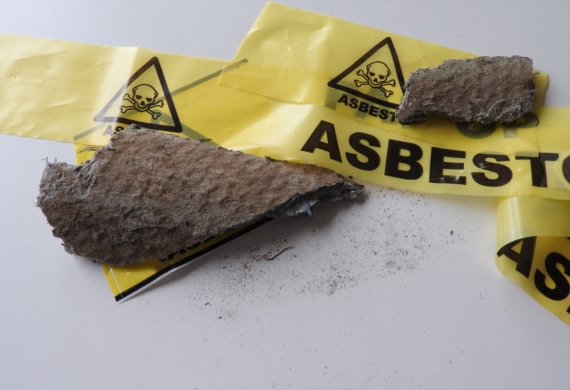 Lets Talk Asbestos
Here in the UK, we spent a number of decades leading up to the 80s boasting about all the benefits of using asbestos in our buildings. We used it in homes, businesses, garages, almost everywhere you can imagine as the high quality, all-purpose building material. However, this all came crashing to a halt when it was discovered how detrimental to your health it could actually be.
With this in mind, its use was immediately stopped, however, in many homes and businesses it is certainly still present. Running the risk of being damaged and causing health concerns to those close by. So what can you do?
Take Care With Renovations
Many of us undertake home renovations in some capacity ourselves. However, if there is the inkling of concern that there is asbestos present, this certainly needs to be put on hold until asbestos is either removed or confirmed there is none present.
The tiny fibres that makeup asbestos can cling to the inside of your lungs, causing harmful scarring. This means that even the smallest inhalation can impact your health, such as unknowingly breaking an asbestos board, or cutting into one.
Do Not Remove It Yourself
Many people are already well aware of the dangers associated with removing asbestos yourself, however, this doesn't reduce the number of sites that our expert team attend where a good part of the asbestos is already damaged or exposed due to individuals taking it into their own hands, usually with little to no protection.
We cannot emphasise enough the importance of professional safety equipment and training that is required to safely remove asbestos. Inadequate removal of asbestos is not only a concern to the health of the individual undertaking the work, but also to those who will be in the property as the fibres are disturbed.
Disposing Of Asbestos
Across the years, not only the team here at DP Skips but other professionals up and down the UK have been called out to homes and businesses where they have discovered discarded asbestos in unused rooms or elsewhere on the property. This is usually when people have removed the asbestos themselves, and not followed appropriate channels to dispose of it.
Asbestos can leach out into the environment around it, particularly if disposed of when open to the elements. Not to mention the effects it can have on local wildlife.
Our team of experts will attend the property equipped with specialised sealable plastic waste containers which will then be safely transported to an appropriate asbestos waste facility for it to be disposed of correctly. Please do not put asbestos into household waste.
Calling in the experts is the best possible way to remove and dispose of waste safely. So get in touch with DP Skips today to discuss the removal of any asbestos, or if you would like the presence of asbestos confirmed.
Should we find that you have no asbestos present, speak to us about skip hire Newcastle-under-Lyme to remove your unwanted waste, now that you know you can do so safely!