Looking For Grab Hire In Newcastle-Under-Lyme?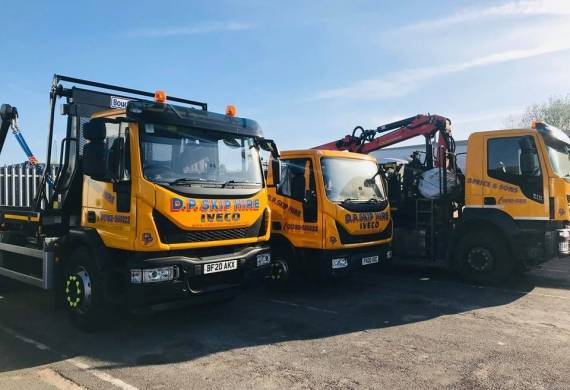 Looking For Grab Hire In Newcastle-Under-Lyme?
We often find that customers are approaching us when they are looking at undertaking a project on their property, with hiring a specific piece of machinery in mind. However, we often find that they haven't considered all of their hire options, and usually end up hiring another piece of machinery that is better suited to your needs.
Grab Hire Newcastle-under-Lyme
Hiring a grab machine helps to remove a stockpile of waste in as little as 20 minutes. Which sounds great, however, there are a few things you need to consider before deciding that this is the right method of waste removal for you.
Grab hire machines are able to collect a pile of waste from anywhere near an access road, this can include reaching over fences and hedges. This means that for most properties the waste pile will need to be on the front garden.
If you are lucky enough to have a wide rear garden access, with no overhanging wires, please speak with us in advance as we should be able to accommodate you too.
The Right Waste
Where you have accessible waste, where the grab machine can easily access the pile, you're one step closer to knowing you have the right machine for the job.
You might be inclined to think that everything you can put into a skip can also be collected by a grab machine. Unfortunately, this isn't always the case.
On the whole, larger, bulkier household items such as cupboards and bathroom sets are not ideal for grab hire but would be better suited to Skip Hire Newcastle under Lyme.
Preparing Your Waste
The most common waste to be collected by grab hie is garden waste. From trees to old shrubs that have been uprooted from their homes, excess garden cuttings and indeed excess soil where the ground has been levelled, footings have been dug up and even pond and pool preparation.
This waste is all perfect to be collected by a grab machine. However, how do you get it to the stage you need it to be in so we can collect it?
If you need a helping hand, rather than a shovel and hard labour, why not take a look at our digger hire? We have a selection of different sized diggers ready to get to work where you need them to, with many making light work of tree roots. Get in touch today for digger hire Newcastle under Lyme.
For more information on Grab Hire Newcastle under Lyme, please get in touch with us today, along with any other services that we can help you with.