Making Digger Hire Work For You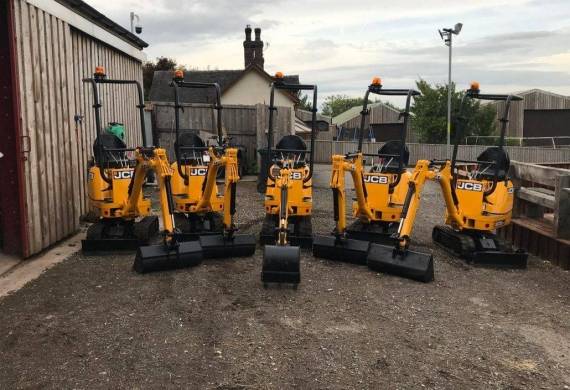 Making Digger Hire Work For You
When working on your garden, there are a number of reasons you could hire a digger. However, most people, when they are thinking about a digger are considering a larger digger that you would find on a construction site, rather than the micro diggers that we also have on offer.
So how can you make a digger work for you?
Digging Up Driveways
When it comes to driveways, unless you are looking at having a concrete driveway, many people are looking at a DIY driveway! Allowing you to get hands-on, and save a few pennies in the process.
Whether you already have a driveway, or you currently have a lawn, our diggers are a great way of removing excess ground ready for your hardcore or even base layer. With your driveway typically being at the front of your property, there is very rarely an issue with access for a larger digger.
A standard driveway will usually only require a 3-tonne digger, classed as a mini digger. These machines are suitable for concrete removal, meaning that whatever your driveway currently looks like, it should be okay to tackle it. If you have any doubts on digger hire Stafford, the team are a quick call away and can advise you further.
Limited Access
If you are looking at undertaking some groundwork to the rear of your property, where there is limited access, a micro digger is the best option for you. These much smaller diggers are able to fit through most gateways, making them ideal for garden work.
While they may be small, they still operate in the same way as their larger counterparts. Offering a full 360 rotation and having the same range of attachments available to hire, ensuring easy work of your groundwork.
If you are looking for digger hire Newcastle-under-Lyme, and your project is in a residential area, these much quieter diggers are ideal.
Large Projects
While many of our customers are looking for residential rentals, others are looking for something on the larger end of the scale. Something a little more industrial, perhaps even for a commercial project.
With this in mind, our diggers are available up to 14-tonne. These much larger diggers are available to hire upon request, where a member of the team will discuss your needs to ensure this is the right size for your project.
If you are undertaking a larger project, it might also be worth considering our larger, 40-yard Roro skip, or even our grab hire to remove any excess waste efficiently.
To discuss larger digger hire Leek, please contact a member of the team today.
Here at DP Skips, our complete range of plant hire has been designed with our customers in mind. From digger hire Stoke on Trent, to grab hire Crewe we're on hand to get your project underway. Get in touch today for more information.