How Mini Skips are used for household waste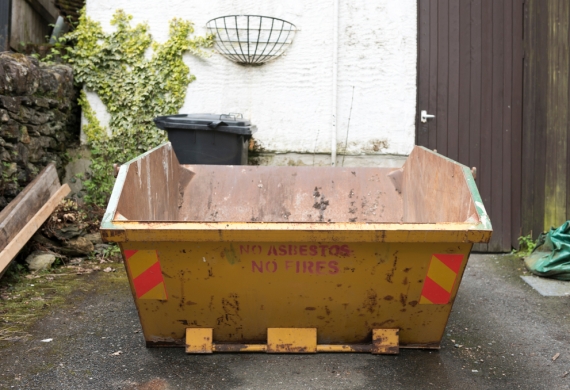 How Mini Skips are used for household waste
Hoarding has become an issue over the past few years, with homeowners often just having too much stuff for the amount of space they are dedicating to storage. This is where DP Skip Hire can help.
In these situations, the best decision is to hire one of our skips, and get rid of those unwanted household items and stop the build-up of unpleasant or life-affecting waste.
Why are Mini Skips best for clearing household waste?
There are a number of different skips available for clearing your home, but it is extremely important to remember where you are positioning your skip. Whether this is your front garden, driveway or even on the street in front of your home – choosing a compactly designed skip can be more practical.
Mini skips are smaller than traditional or builder's skips, but they are still ideal for a number of different materials and can still hold a great deal of waste.
This type of skip eliminates the need to load your waste into your own car and make countless trips back and forth to the local tip. Having your waste destination so close to home massively increases the chances of getting your home clear of unwanted waste. When you are able to throw something away by just walking to the end of your drive, saves plenty of time and fuss.
What household materials can go in mini-skip hire?
Mini-skips are able to hold every kind of waste that larger skips can, such as –
Papers (including magazines, ruined books and newspapers)
Unwanted furniture
Decorative materials, including wallpaper, tiles and carpets
General household waste, such as toys and packaging
Please note there are things that cannot go into the skip, including any hazardous materials. You will not be able to place any of the following materials into your mini-skip –
Paint
Liquids
Light bulbs and batteries
Chemicals
Electrical waste (WEEE)
Solvents
The leading mini skip hire company
DP Skips would recommend applying common sense when disposing of any waste, and potentially having a chat with us before you make your choice. This way we can make sure you are getting the best skip for your intended purpose.
Contact us now for more information and you can quiz one of our skip hire specialists.