All you need to know about Digger Hire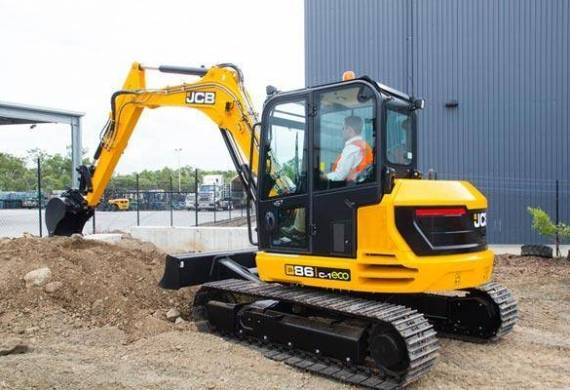 All you need to know about Digger Hire
If you are looking for a digger hire for your next construction project, DP Skip Hire is your only destination.
We offer a number of plant hire services such as diggers for hire in Stoke on Trent and the surrounding areas and even nationwide too!
For our latest post, we will answer those burning questions about our range of diggers.
Do I need a licence to use mini digger hire?
If you are planning to drive an excavator of any size on public roads you will need a valid driving licence. However, on private worksites and access roads, no licence is needed. According to the 2011 Work Health & Safety Act, a certification is no longer required for excavator operators but they must be competent and trained in the use of excavators and understand all manuals and information provided. Legally, the Person Conducting a Business or Undertaking (PCBU) is ultimately responsible for operator competence. They need to be aware of authorised users and their knowledge of correct use, control measures, safety and maintenance.
How deep can you dig with a mini excavator?
This will depend on the size of the model being used and the specific job dictates the reach required, although it's worth considering a digging depth slightly deeper than needed. This will anticipate any work complications needing additional depth without the need for more equipment.
Ground-type also needs to be considered when selecting an excavator. For example, if building on soft ground, deeper footings will be necessary. Hard soil with a large clay content will need a higher bucket digging force in addition to reach. If digging in existing buildings, underground pipes and utility services (such as broadband cables or electrical supply) demand precise work to avoid any damage. In these cases, the relatively shallow digging depth and narrower bucket width of mini diggers are ideal.
How much weight can a mini excavator lift?
Excavators are often used for lifting as much as removing obstructions. Even when digging, the refuse needs to be removed or transported by lifting. With regards to rubble, hardcore or concrete the volume of waste in the bucket will be significantly heavier than soil or similar materials. As with digging depth, the lifting capacity increases the size of the digger and needs to be assessed before hiring.
Two factors dictate lifting capacity for diggers – the hydraulic capacity and tipping capacity.
Hydraulic capacity is the maximum weight the equipment can lift before the hydraulics stall whereas tipping capacity is the point where the load weight causes the digger to lift and potentially tip over.
Lift charts based on manufacture testing will be included in the Operation and Maintenance manual and clearly displayed on the machine. This is typically in the cab or canopy within easy sight of the operator.
Its worth noting that lift capacities are calculated for work on level, even surfaces and working on slopes or uneven ground alters them.
Safety is critical when lifting and the outcome of an accident could be disastrous for the operator and other workers nearby.
Got any questions? Contact us now
If you have any questions about digger hire from DP Skip Hire, please do not hesitate to get in touch today. Our team of specialists will be more than happy to help.