New Year Home Improvements? Pick The Right Skip For The Job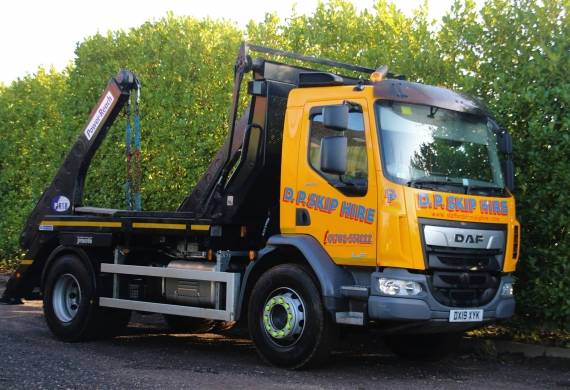 New Year Home Improvements? Pick The Right Skip For The Job
There are many reasons for hiring a skip. Maybe you hosted a New Year's Eve party at your home and you need a place to dispose of the mountain of rubbish left behind by your friends and family. Or you may be planning to make home improvements in 2023 or you have recently moved into your dream home but it needs a complete renovation. If this is the case, you'll need a large container to hold all the construction waste without leaving waste build up and causing a mess on your property during the renovations.
Why Does The Size of Your Skip Matter?
No matter the reason, we can help you. From a simple clear-out, up to your biggest renovation project. Before you get a skip dropped off at your home, you might want to consider the right type and size of skip for your project.
The type of skip you'll require depends on the amount of waste or debris you are expected to have as well as the type of waste or debris. For instance, if you're doing home improvements, you will have a lot of drywall, wood, or tile waste. In this case, you would require a larger skip that is specifically designed for construction waste.
How To Pick The Right Skip?
It's very easy to misjudge the size of the skip that you will need. Generally, people order 2 skips just in case. However, choosing a slightly bigger skip would save you money and it would have more than enough room for disposal needs. Luckily at DP Skip Hire, we have many different sizes and types of skips available for hire.
To help you find the perfect size of skip, we have put together this size guide for you, which includes the different types and sizes of DP skips:
Builders Bulk Bag – Ideal for small clear-outs and hold up to 1 tonne of waste.
Mini Skip – 2 to 3 cubic yards, suitable for light household or garden waste.
Midi Skip –  4 to 6 cubic yards, ideal for medium household waste or small renovations.
Maxi Skip – 8 to 10 cubic yards, perfect for large renovations or landscaping projects.
RORO – 20 to 40 cubic yards, suitable for very large projects or commercial use.
Skip Hire in Stoke-On-Trent & Staffordshire
In addition, we created a helpful Youtube video to demonstrate the different sizes we have available here at DP Skip Hire in Stoke on Trent. Otherwise, if you're still unsure of the size you will need, get in touch and chat with our friendly team. We've been in the business for 25 years so you can trust us with advising you on the perfect skip for your needs.