Preparing For February Half Term Clear Outs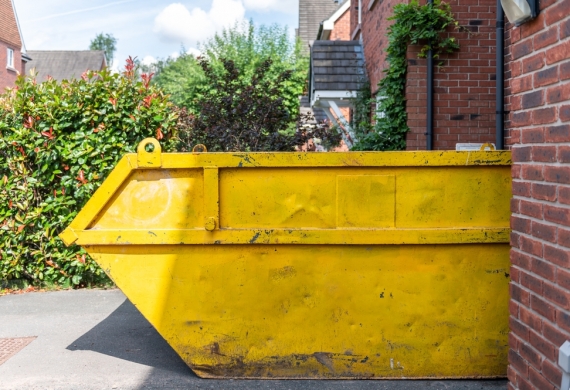 Preparing For February Half Term Clear Outs
As the February half term rolls around, many parents have finally had enough of rearranging the new Christmas toys, accessories etc into different hiding places around the house, just to give them a sense of having a tidy house. So is it time to hire yourself a skip in Stoke on Trent to rid your house of some of the old, unused and even broken bits and pieces and take control of your home once again?
Starting Indoors
As a parent, you know what we mean when we say it's time to go. After Christmas, your home is full of all the remnants of last years apparent favourite toys, that haven't even had a second glance this year. Some may still be good enough for the charity shop. While others have certainly seen better days and it's now time to say goodbye.
Starting with the obviously broken toys, the ones that have had several pieces missing since last Christmas and the ones that have been thoroughly destroyed, you'll be amazed at how much space you can free up in your home.
You'll also be amazed at how quickly your skip starts to fill up. This is why we always recommend getting a skip slightly larger than you think you need. There's always going to be something that will fill it.
Head Outside
Before the nice weather starts to greet us with its presence, why not take this opportunity to rid your garden of all the broken toys, the toys that certainly shouldn't have been left outside in all weathers, and the toys that your little ones are now too old for.
Your garden is also a hive for things that can be thrown out this half term. From tree cuttings to plants that have been dug up, pots that have cracked in the frost to old garden furniture. You can make the most of this time to undertake a big clearout.
What Can Go In A Skip
When hiring a skip for a clearout, it's easy to assume that all the waste that you have can be thrown in. However, it is important to know that there are a few things that you have to keep an eye on as they cant be thrown into our skips.
The most important to remember is electrical devices, freezers and chemicals cannot be thrown into the skip. If you are unsure if your waste falls into the unsuitable waste category, you can always contact us and we will be happy to advise you further.
For more information, check out our page "What can you put in a skip?".
If you are interested in Skip Hire in Stoke on Trent, get in touch with a member of our team today. We will be happy to discuss the right size skip for you, along with booking in advance to ensure you have your skip on the right day to suit you.