Recycling Advice from DP Skip Hire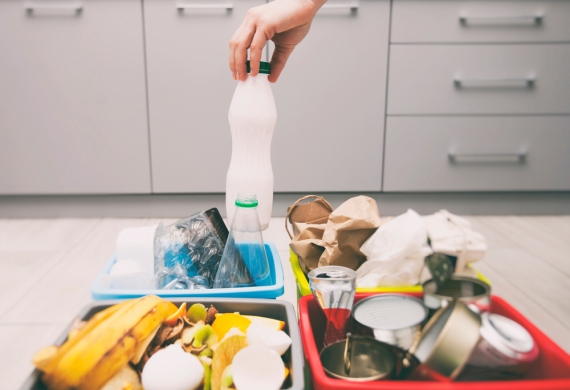 Recycling Advice from DP Skip Hire
Here at DP Skip Hire, we understand how important recycling at home is to help our environment.
It is very easy to pick up and learn what can be recycled and what cannot, so once you know the correct information you will be all set.
Remember if you have a considerable amount of recycling to do, you can hire a skip from DP Skip Hire and save yourself a trip to your local recycle centre.
Tips for Successful Recycling at Home
DP Skip Hire has put together four pieces of advice to help you make recycling part of your home routine.
Establish a System of Reminders – Putting together a reminder to everyone in your home about recycling will ensure this becomes part of daily routines. Another option is keeping a special recycling container next to your main indoor bin. Be sure to discuss recycling with your household and educate kids (if you have them) about its importance. You can even consider a reward system for younger kids to encourage and motivate them.
Plastic Bottles can be Recycled – Household items made from softer plastic are great for recycling. This is not just disposable water bottles, as some recycling centres allow plastic Tupperware and their lids too.
A Fast System for Junk Mail – If you hate junk mail stacking up like the rest of us, the best way to handle it effectively is to move through it rapidly and have a plastic bag ready to deposit your paper waste. This can then be taken out for recycling at a later time.
Cardboard is Recyclable – Cardboard boxes, such as ones used for cereals and biscuits can be recycled. They need to be broken down by opening them up, tearing them apart and folding them down. This removes any clutter and prevents the boxes from taking up more room than needed in your rubbish bin.
If you are unsure what is recyclable, ask your local council, as they will have a comprehensive list of what you can and cannot recycle. Checking will ensure you do not recycle the wrong thing.
Got More Questions? Get in Touch Now
If you have any questions, please do not hesitate to contact DP Skip Hire today. We are Stoke on Trent's leading skip hire providers.