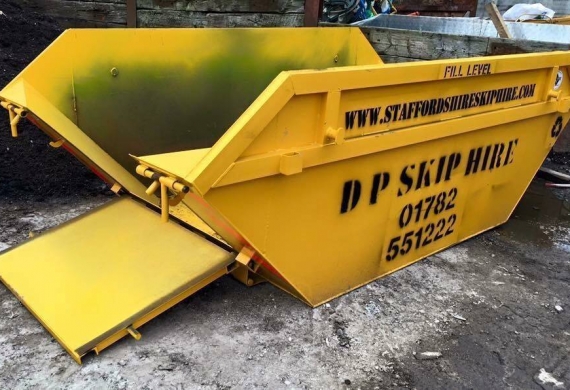 Renovating Your New Home
Have you recently purchased a new home? And now you are looking at making a number of renovations before you can move in? How can the team here at DP Skips help to get your renovations off the ground, and remove your waste as quickly as possible?
Your New Home
When you buy a new home, the first thing that you want to do is put your own stamp on it. Whether this is making a number of renovations inside, tearing up the garden, creating your own driveway, or even just a lick of paint throughout.
It all takes time, and most of it makes a fair amount of mess. So how can skip hire Stoke on Trent help to keep your renovations as tidy as possible?
Finding The Right Skip
Finding the right skip is all about considering the renovations that you will be undertaking. If you are simply removing old wallpaper and fixtures and fittings a smaller 2-3 yard skip would suffice. However, if you are looking at removing a kitchen or a bathroom, amongst other things, you would require a larger skip. Depending on the project, speak to our team of experts and they will be able to give you a better idea of the size of skip that you require.
For a full bathroom, you will want to ensure that you can fit all of your existing set into the skip, accompanied by any additional waste, such as tiles, plaster etc. This means that you will need a skip long enough for your bath to sit in. Typically this should fit in a 4-yard midi, providing the suite is put in appropriately and effectively.
For a kitchen, this will be directly impacted by the size of the kitchen that you are removing. Firstly, we recommend that you dismantle the cupboards to help save space in the skip. On average, again we recommend the 4-yard midi, however, this might increase for larger kitchens. Please note that we cannot take fridges and freezers in our skips, please see our page "what can you put in a skip" for more information.
Skips For Garden Renovations
Every garden renovation is different. Some, especially here in Stoke on Trent, are transforming small courtyards, where most of the waste is digging up old and broken concrete. Whereas others are jungle wilderness, with a mass of trees hedges and shrubs.
We recommend considering what you plan to remove, and then judging based on this. We also recommend that you consider sizing up your skip. This means that you will have additional space, should you have misjudged, without the need to order a second skip (or a trip to the tip).
If you are unsure, our team have years of experience and should be able to help guide you to the most appropriate size.
Out With The Old In With The New
While we specialise in skips, we also have a number of other offerings to help you make your house a home. From building aggregates, such as hardcore, builders sand and sand and gravel, to decorative aggregates such as bark and gravel.
Put your own staple on the exterior, with a healthy helping of topsoil, ready to make your garden your own!
If you are looking for skip hire in Stoke on Trent and the surrounding areas, our team are on hand to help you find the right size skip for your project.