Safely Preparing For A Pond With DP Skips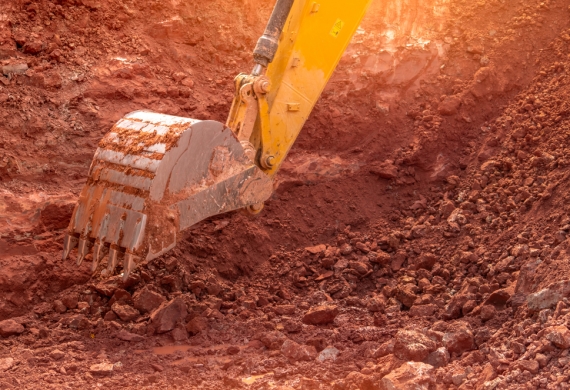 Safely Preparing For A Pond With DP Skips
In recent years there has been an uptake once again with people adding a pond to their garden. Back in the 90s many people took up fishkeeping as a hobby and found themselves digging out masses of their garden for a pond. Some years later, as people started to buy these homes, we saw an increase in those ponds being filled back in (great for our topsoil sales!). And we have now come full circle as more people find their love of ponds (we can't blame them after the last two years, it's a peaceful pass time). But how can you safely prepare your garden for the addition of your new pond?
Removing Excess Earth
If your pond is to be sunken into the ground, you will surely have to remove an amount of earth. This could require hard labour. Or you could simply invest in digger hire in Crewe!
Our mini diggers are perfectly sized to fit through a standard garden gate, making them ideal to fit into your garden to make light work of your digging. However, it doesn't stop with the digger, you also need to get the excess waste removed.
If you have somewhere on your property, within 4 meters of suitable parking, grab hire in Crewe could be a quick win for you. Our grab machines can collect up to a full load in as little as 20 minutes. This means that, provided you have a space to pile up your waste, there's no need to wait around and it can be gone in no time!
If you do not have suitable space to store your waste on your property, or if a skip works better for you, you can always book Skip hire in Crewe!
Creating The Shape
Once you have removed your excess earth, you will want to create the perfect shape for the base of your pond. If you are using a solid structure for your pond – such as a pre-formed pond – you can use crushed concrete, or sand and gravel to create the perfect base.
However, if you are looking at using a pond liner, you will want to ensure that whatever you use removes the risk of piercing your liner. For this, we recommend using builders' sand. Its soft finish makes it perfect to protect your liner. It also works well that you can mould it to the shape you would like your pond to be. We recommend building it up layer by layer to ensure that nothing under the surface will pierce the liner once it is filled and pushed out.
Surrounding Your Pond
While we can't help you with your pond liner or filters (we'll leave that to the professionals!) we can help you with surrounding your new pond with some stunning decorative aggregates.
Depending on your garden, or the colours you want to make stand out, we have a wide range of aggregates that can frame your pond beautifully. Consider a plum slate to make those gold koi shimmer or a green granite to contrast to deep dark waters.
Our personal favourite of the moment is the rough and rugged look of oversized hardcore. Its light tones, mixed with different shapes and sizes make it look like it's right off the side of a cliff, near to a natural waters edge.
For more information on our skip and digger hire, please contact our team today who will be happy to arrange this for a day that best suits you. If you are interested in our aggregates but aren't sure how much you need, our team will endeavour to help you with this.