Site clearance can include anything from clearing the exterior of a home for housing associations and landlords to clearing away fly-tipping at the side of a highway for councils, and even clearing away rubbish and rubble ready for housing development to commence.
Here at DP Skips, we not only help with the collection of waste, but also the appropriate disposal of.
What Is Site Clearance?
Site clearance includes the removal of all waste from an area in order to return it to a blank canvas, typically ready for work to be able to commence. This includes the removal of waste, earth and rubble.
This removal of waste helps to ensure that work can commence on an area without delay and frees up your valuable labourers to undertake other takes while our team removes your waste. Helping to get building or restoration work underway.
Site clearance can also be the removal of rubbish from abandoned homes, factories and warehouses for the purpose of renovation ready for the property to be let or sold.
Who Uses Site Clearance?
Site clearance can be used by a range of organisations and individuals for any number of purposes.
Local councils often use site clearance for the likes of fly-tipping. In this case, the team will attend to assess the waste and typically use a grab vehicle to remove the waste quickly. Reducing the environmental impact and the risk to the public.
Housing associations often use site clearance when a house, or the grounds around a house, have been left in an unacceptable condition with a large amount of waste that requires removal. Our team are able to attend to remove the waste from the exterior of your home.
Before starting work on a new housing development, the existing waste on the site must be cleared away. Making this service ideal for housing developments across Stoke on Trent and the surrounding areas. The team are able to quickly remove waste from the area, helping you to prepare for the ongoing development in the area.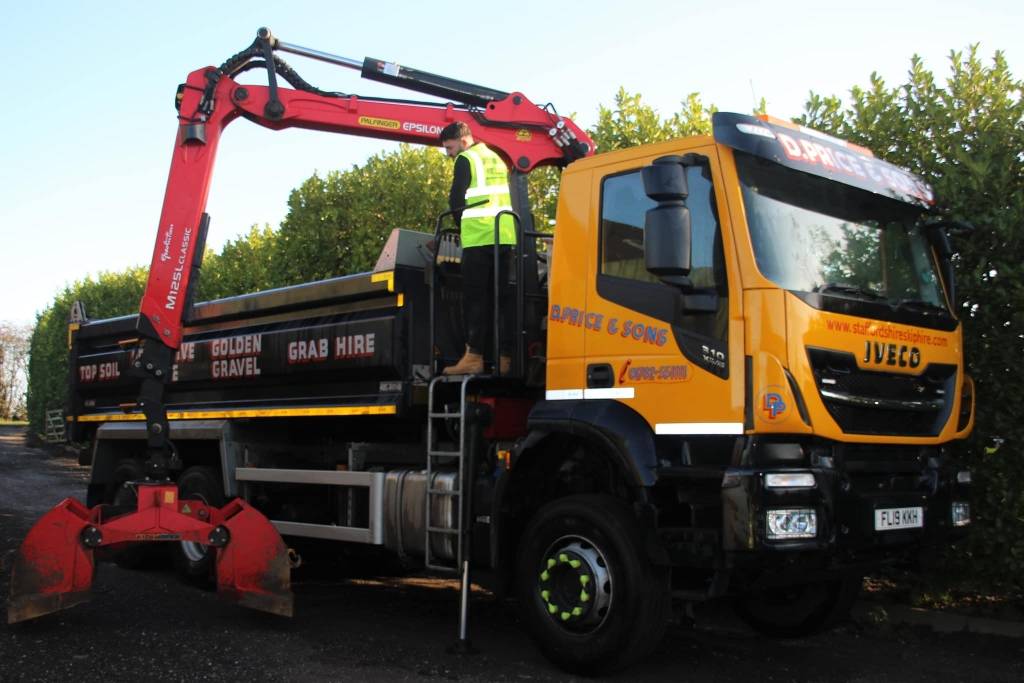 Grab Hire
It may not always be necessary to send a full clearance team to remove your waste. When this is the case, why not consider the hire of a grab lorry?
When your waste is predominantly already collected together, a grab lorry can remove the waste from your property in as little as 20 minutes. No need for a skip delivery (or permit when on a road), your waste will be collected and taken to the nearest recycling centre.
Muck Away
Part of our site clearance service includes muck away. This can include the removal of large amounts of excess earth, gravel, and other building waste, enabling you to continue with building or other groundworks.
Where Your Waste Goes
As with skip hire in Stoke on Trent, the waste from our site clearances will be taken to our sorting facilities where it can be separated. Once separated, waste will be taken to the appropriate recycling facilities, or disposed of appropriately where necessary.
Contact DP Skip hire today to arrange your site clearance. Last-minute clearances are available subject to availability. For the best dates and prices please get in touch with the team directly who will be happy to help.
For large commercial projects, we are happy to discuss these on a contractual basis.