Skip Hire for Small Businesses: How to Properly Dispose of Commercial Waste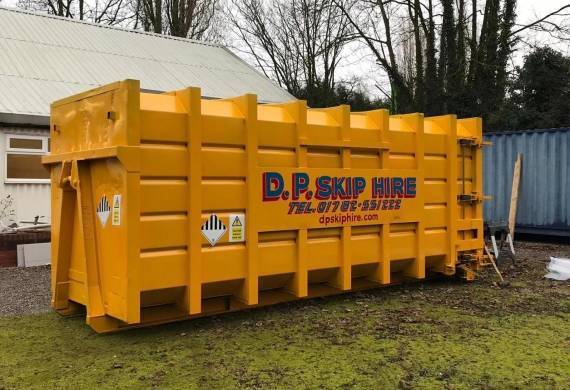 Skip Hire for Small Businesses: How to Properly Dispose of Commercial Waste
Commercial waste is any waste a business produces on-site such as paper, packaging, some building materials, to name just a few. It seems pretty self-explanatory to dispose of all waste in the correct bin or skip. However, for small businesses, it isn't always that straightforward. For instance, you can not put commercial waste in a domestic bin.
Whether you have a start-up business and you are looking for more information, or you have a small business that is in need of a commercial waste service, every business owner has  responsibilities to do their part. To avoid any confusion, this article will cover those responsibilities regarding the disposal of commercial waste and how to do so properly. 
What Are Your Responsibilities?
According to GOV.UK, if you run your business from your house, any waste produced from that section is considered to be commercial waste. As a small business owner, you must perform the following:
Reduce Commercial Waste
The most practical way to keep commercial waste to a minimum is by doing everything you can to reduce, reuse, recycle or recover waste (in that precise order). For instance, cut down on the use of plastic. By doing so, this is not only cost effective, but the practice is also environmentally-friendly. 
Sort And Store Waste Correctly
You must go through and store waste safely and securely. There are a number of ways of doing this. Firstly, store all waste in a safe location inside a suitable skip with a waterproof cover. This prevents waste from getting blown away by any wind and keeps waste dry from the rain. It is also advised to clearly label each skip detailing what waste the skip consists of.
Complete Waste Transfer Notes
For every skip of non-hazardous waste that leaves your business premises, a waste transfer note must be completed. Waste transfer notes are available online to download for a single load of waste. Alternatively, you can choose a seasonal ticket to use all year round. You must provide enough information to help the disposal waste carrier. This is so the carrier who takes your waste can handle and dispose of it safely.
What About Hazardous Waste?
Aside from non-hazardous waste, there are extra responsibilities for small businesses who produce hazardous waste. Anything that can cause a threat to humans, or the environment, is considered to be hazardous. This can include the following examples:
Asbestos

Batteries

Fluorescent tubes

Light bulbs

Appliances

Gas cylinders

Tyres

Medical waste

Chemicals

Solvents

Pesticides
Any hazardous waste from your business must be disposed of in a different way to non-hazardous waste. It is essential to store your hazardous waste separately to prevent contamination from other waste. Failure to properly dispose of hazardous waste can cause harmful risks to humans or to the environment. 
Choose Professional Commercial Waste Solutions
It is important to choose your waste disposal company carefully. Therefore, it is a good idea to check if your disposal waste carrier is registered and qualified to dispose of the waste in question.
As well as skip hire, DP Skip Hire Ltd can provide commercial waste solutions for small businesses in Stoke-on-Trent and across Staffordshire. Our commercial waste services come in many forms such as the 40 yard RORO skip hire, asbestos disposal services, UPVC recycling, tipping facilities, scrap metal disposal, and more. We are a professional and reliable company, and we pride ourselves on going above and beyond for our clients on their commercial waste management.
If you're in doubt and need more guidance regarding the disposal of commercial waste or require a commercial waste service for your small business, please get in touch with DP Skip Hire today.