Spring Gardening In Stafford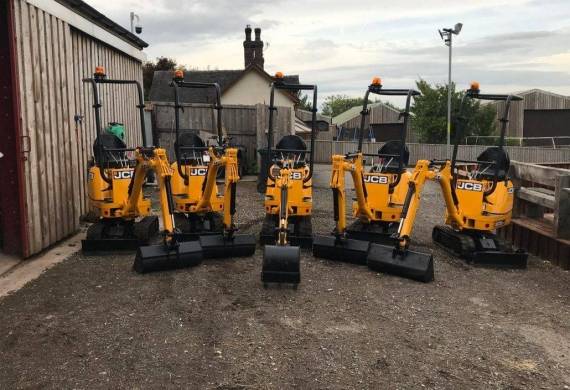 Spring Gardening In Stafford
Summer 2022 should be the first time in over two years that there will be no covid-19 restrictions. No limits on having gatherings at your home, in your garden, or anywhere else for that matter. So why not grab the opportunity and prepare your garden for the best garden party yet!
Make A Plan
Before going head first into ripping out the existing layout of your garden, make sure that you have a plan in place. There could be existing elements in your garden that would complement features that you wish to incorporate into your new garden.
Consider the important features you wish to include, and deliberate where they could be, and what is currently in the space. This could help to reduce the work that you have to undertake.
Start The Ground Work
If you are looking at a complete overhaul of the garden, you might want to consider digger hire in Stafford to make light work of a big job.
A digger can help you to rip up the ground in your garden, no matter what the existing surface is. From an old patio to average grass, and everything in between. We stock a range of different sized diggers depending on the size of your garden, including a micro digger that typically fits through an average-sized garden gate where access is limited.
Removing The Ground Work
Of course, if you have hired a digger to help you clear the ground, you might be wondering what you can do with the waste. Why not consider grab hire Stafford?
Grab hire can fill one of our trucks with your waste in as little as 20 minutes. By piling up your waste in an accessible location, our truck can arrive and remove your waste quickly to allow you to continue revamping your garden. The benefit to grab hire is that our crane can reach over fences and hedges to collect your waste, meaning that even limited access should not be an issue, providing the waste is within a 4-metre range from adequate parking.
Do You Need A Dumper?
Now, if you have a larger garden, but your aggregates are being delivered to your driveway, you might be wondering how you can transport everything easily around your property. Here at DP Skips, we have a fleet of dumpers read for dumper hire in Stafford.
These dumpers can help you transport your waste from the ends of your land, to within grab hire distance, along with transporting your new aggregates down to where they are needed.
Don't Forget The Extra Waste
While grab hire Stafford is great to take away piles of waste quickly, you might have further waste appearing as you continue your project. You could wait for this to pile up until it is worth calling back another grab machine, or you could consider a skip?
Skip hire Stafford allows you to throw your waste straight in as it appears, getting it out of the way to continue the work in your garden. Available in a range of sizes, there will certainly be one to suit your needs.
To discuss plant hire in Stafford, please contact a member of the team today who will be happy to advise you of the right machines for your project, as well as discuss access that is required for each.