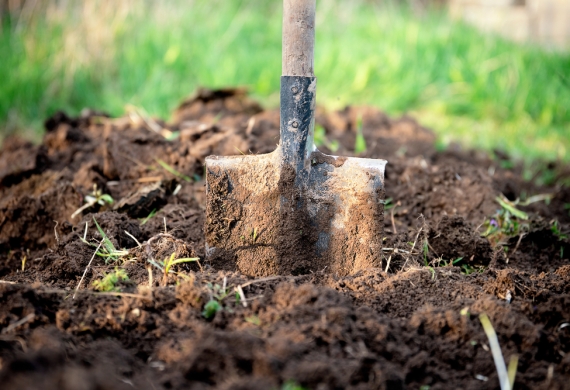 Summer Skip Hire
Every year, we see an increase in skip hire across Staffordshire during the summer months. From home renovations to garden clearouts, the summer seems to be the time when we all like to get our hands dirty and clear out the old, the broken, the unwanted and even the overgrown.
Summer Skip Hire
Skip hire in Newcastle under Lyme in summer should be as easy as 1-2-3, especially with the easy booking form from DP Skips. However, during certain weeks of the year, particularly school summer holidays we can get pretty busy and booked up. For this reason, we always recommend booking your skip hire as far in advance as possible.
We know that booking in advance isn't always practical, particularly when you are planning on undertaking large projects or even spur of the moment clearances. However, we do ask that you try and give us as much notice as possible, and we appreciate your patience during our busy times.
Summer Garden Clearance
The most common clearance that we see in the summer is the garden. Making the most of the dry weather, we all take to the great outdoors. This means that we have skips filled with all sorts of garden waste. From large trees, to just the branches, hedges, and even old turf.
While we love to see the garden when we deliver the skip, then the difference when we collect the skip, we don't love to see the wasted space in the skip where it hasn't been filled practically. With garden waste, there can be an array of bulky waste that leaves plenty of gaps. It's easy to just throw it into the skip as it is, but it also saves you space and money to spend a little extra time cutting it up more.
We know that no one likes to waste money, so we recommend cutting the branches smaller, and putting waste that can be compacted, under the heavy items. Both will help you to save space in your skip, reducing the chance that you require a second skip.
Summer Sun
We all love to be out in the sun, many people just to relax, others to go for a walk, and then there are those of us to undertake some hearty manual labour while the sun is blazing. If this sounds familiar, don't worry, the team here at DP Skips are exactly the same. However, we have learnt when to be cautious.
While it might seem like a great idea to enjoy the sun and be lifting and shifting, or cutting back the garden, there are also a number of dangers. While skips may be our business, we also want to make sure that our customers are fit and well whilst using them.
Just some precautions we advise, particularly during the height of summer: try to avoid working outdoors in the height of the day (remember this is no longer 12 pm, but more like 2 pm, check your local weather for a particular day), stay hydrated and drink plenty of water, protect your skin by applying suncream (and where a hat where possible) and finally, wherever possible, work in the shade.
Summer is our busiest time of the year for skips, so if you are looking to hire a skip for a particular time period, we recommend contacting us as soon as possible to book your skip.