The Advantages Of Mini Diggers And Micro Diggers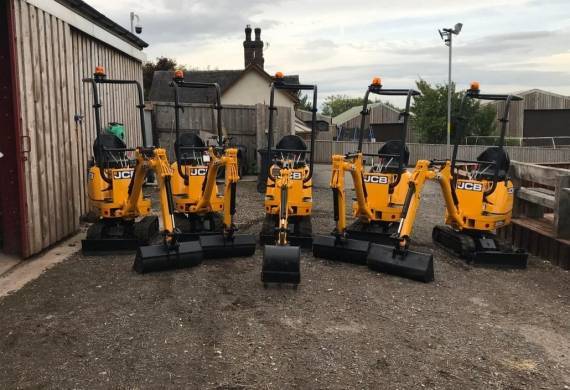 The Advantages Of Mini Diggers And Micro Diggers
Working in the construction industry is not easy, but choosing the right excavator or digger for your construction project will be well worth the initial investment. There is a wide range of diggers available to hire, from large and standard variations to mini and micro models. The difference between all of them is generally down to their features, size and weight. For example, mini and micro diggers are practically the same machine, but a mini digger is slightly larger in size and weight.
In this article, we will discuss the main advantages of mini diggers and micro diggers as well as why you should consider hiring one at DP Skip Hire for your next home renovation or small construction project. 
1) Ideal For Small & Tight Spaces
It's quite obvious, but as a general rule, large diggers are most suitable for big construction sites and small diggers work best for minor construction projects. A lot of time can be wasted on construction sites from repositioning a digger that is too large to make room for other machinery to pass through. Hiring a mini or micro digger, instead of a larger digger is a great way to save site space, as these diggers don't need to be moved around as much, as they are compact enough to fit in small or tight spaces around the construction site.
2) Highly Functional 
While being compact, this doesn't mean they are less powerful or functional. As you would expect, most mini and micro diggers can rotate their body a full 360 degrees, just like a large digger. A range of attachments can be fixed to a mini or micro digger to perform certain tasks such as home renovations, tree planting, digging holes or trenches and removing concrete.
3) Easy To Operate
Mini and micro diggers are quite easy to operate for both construction workers and homeowners. Luckily, there is no requirement for specialist training if you wish to hire one. When you hire a mini digger from DP Skip Hire, we provide you with brief instructions on how to use the digger properly and safely. Furthermore, we would advise you to practise using the digger in a safe area in order to get familiar with the controls such as the joysticks, the foot pedals and so on.
4) Easy To Transport 
It can be difficult and expensive to transport large diggers to and from a construction site. This is why mini and micro diggers are much easier to transport because they are smaller in size and lighter in weight. They can be easily transported by large lorries without the need of a special permit to transport them on motorways. When you hire a digger from us, we can arrange delivery and collection of the mini or micro digger, providing you with hassle-free transportation.
Hire A Mini Or Micro Digger From DP Skip Hire
Are you planning on a home renovation or a small construction project? Are you looking to hire a mini or a micro digger for the job? At DP Skip Hire, we offer a fantastic range of 8 tonne and 14 tonne mini diggers as well as micro diggers. Alongside our range, we also have a variety of digger attachments and bucket sizes to suit your requirements. If you are interested in hiring a mini or micro digger from us, please make an enquiry online or call us on 01782 551222.