The Big Autumn Garden Clearout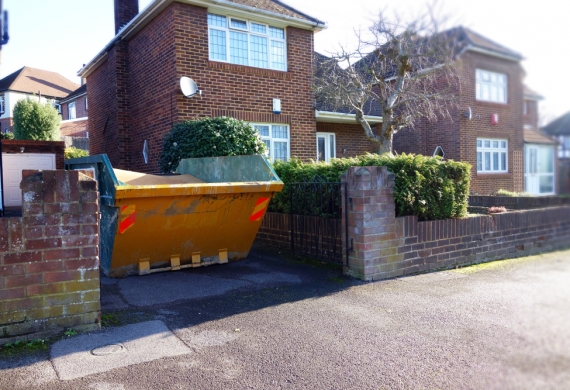 The Big Autumn Garden Clearout
As the weather starts to turn, and we bring in autumn, we take a look at our garden and wonder how it will look next year.
So many plants and flowers have started to die off, and it might be looking a little tired. But that's what makes this time of year perfect for digging it all out and having a garden clearout!
Garden Clearout
In the spring, many of us make a start on cutting back hedges and bushes, even cutting down trees to give our gardens a new lease of life. But what if we said, why not do it in the autumn?
If you are looking to completely revamp your garden, autumn is a great time to cut everything back, or even out entirely.
This is the time of year that we typically cut trees and hedges back, ready for the winter and new shoots to form over the spring. However, if you are looking to take them out in the spring as part of your redesign, why not take them out entirely, rather than simply doing a pre-winter trim?
Consider digger hire Stoke on Trent if you are looking at removing hedgerows, trees or even patios as they make light work of hard labour.
Garden Skip Hire
Of course, if you are redesigning or even just clearing out your garden, you will be finding yourself with an abundance of waste. While some of this might be ideal for starting off your compost heap in your new garden, there may be too much, or waste that is not compatible. Where this is the case, you will want to consider skip hire in Stoke on Trent. Here at DP Skip Hire, we have a selection of skips to suit all amounts of waste. So if you have a smaller garden, there is no need to book in a 12-yard skip, and if you are removing a whole hedgerow on a long garden, a 3-yard skip just won't cut it!
Skip Hire
Our skips are available to hire 7 days a week, with drop-off and collection to suit you. However, there will need to be enough space on the premises to accommodate the skip, or appropriate permits will need to be obtained from your local authority before we can deliver any skip to the roadside.
If you do not have the space on your premises for a skip, or you cannot obtain an "on-road" permit due to the size of your road, why not consider grab hire in Stoke on Trent? Our grab hire vehicles can collect up to 16 tonnes of waste in as little as 20 minutes. All we need is access to the pile of waste within 4 meters of the road, this can include over suitable hedges or walls and fences.
If you would like to discuss skip hire, or indeed grab hire, please contact the team today who will be happy to assist you. Trust DP Skip Hire for friendly and reliable service.