Things You Need To Consider Before Hiring A Skip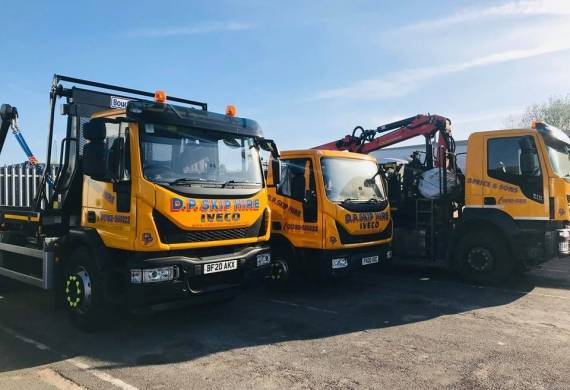 Things You Need To Consider Before Hiring A Skip
So you have a house renovation or a major construction project coming up and you're looking to hire a skip to keep on top of the disposal of site waste. Before going ahead with the hiring process, there are a few things you need to consider first before taking the next step in hiring a commercial or domestic skip.
As a leading waste management company in Stoke-On-Trent, we know everything there is to know about skip hire. In this article, we have outlined the main things you need to consider before hiring a skip from us at DP Skips.
Do You Need a Skip Permit?
The first thing to consider is whether or not you need a skip permit for your home renovation or commercial construction project. In some cases, you'll need to get an approved permit from your local council to place a skip in public areas or on the street in front of your house. The cost of a skip permit differs depending on where you're situated. On the other hand, if you're planning on keeping a skip on your driveway, garden, or on any private property, you are not required to hold a skip permit.
What Size Of Skip Do You Need?
The size of the skip you need depends massively on the size of your project. It's very simple to misjudge the size of skip you think you need. Choosing the wrong size of skip can lead to having to order an extra skip. For this reason, we recommend choosing a slightly larger skip for room to hold extra waste. This will save you money and avoid the hassle of hiring an extra skip in a short frame of time. At DP Skip Hire, we like to provide for all-sized projects, that's why we have a wide range of bulk bags and skips in different sizes including:
Do You Need To Dispose Of Restricted Items?
We allow a wide range of waste to be disposed of in our skips such as domestic & garden waste, cardboard, furniture, bricks, rubble and soil, to name a few. We also offer other services including Scrap Metal Recycling and UPVC Recycling, which might be suitable for other types of waste during renovation or construction work. 
It's important to keep in mind, there are certain items that are considered hazardous which cannot be disposed of in our skips. Restricted items include asbestos, TVs, fridges, light bulbs, tyres, chemicals, pesticides and gas cylinders. For a complete list of accepted and restricted items, visit our What Can You Put In A Skip? page.
Skip Hire At DP Skips
Once you have considered all these questions, you should be well-informed to continue the hiring process. If you have forgotten to consider something, don't panic. At DP Skips, we would be happy to help you to organise a skip permit, offer guidance on skip sizes, or advise you on how to dispose of your waste in a safe and responsible manner.
If you're interested in hiring a skip, you can book it online. For further information on skip hire across Staffordshire and surrounding areas from DP Skips, please contact us today.