Thinking About Roller Hire?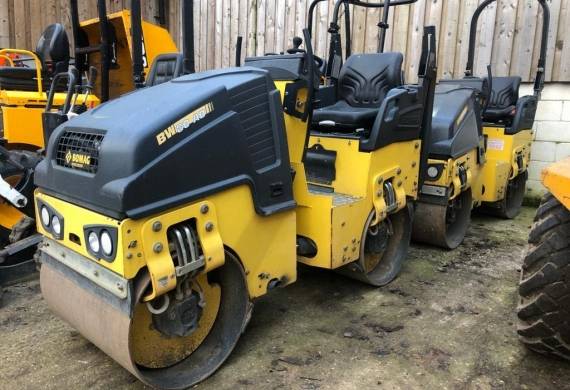 Thinking About Roller Hire?
Whether you are working with a small building firm, or you are taking on big DIY home and garden renovations, hiring yourself a roller can save you both time and money. Useful for compacting and flattening ground surfaces our fleet of roller machines are ready to go.
Benefits of roller hire
The bigger the project, the bigger the machinery you'll need to get the job done. This is where roller hire can come in handy. When it comes to compacting large amounts of ground, a smaller hand roller or vibrating roller may not be as efficient, it may also not get the ground as compacted as required. Hiring one of our rolling machines may also save you a chunk of time, keeping your project on track.
Why hire a roller machine
For home projects and smaller firms, the cost to purchase your own roller may greatly outweigh the use it will get over a period of time. You would also need to consider storage for your machine and regular servicing to keep it in use. By hiring a roller you only need to pay for the amount of time the machine is required. And here at DP Skip Hire, we ensure that all our machines are regularly serviced and that we offer the most up to date machinery possible. Leaving you with less to worry about.
DP Skip Hire Roller Machines
We currently offer two types of rollers at DP Skip Hire. These are the BOMAG 80 Roller and the Hamm Roller.
The BOGMAG 80 is a smaller, ride on, roller, suitable for soil and asphalt compaction. Making it a great choice for garden landscaping projects.
The Hamm roller is slightly larger than the BOGMAG and is suitable for small to medium-sized projects. Ideal for small building firms.
For more information on roller hire, you can contact a member of our expert team today. We also offer a range of other machinery for hire including diggers and dumpers.