Thinking of Having a New Year Clear Out?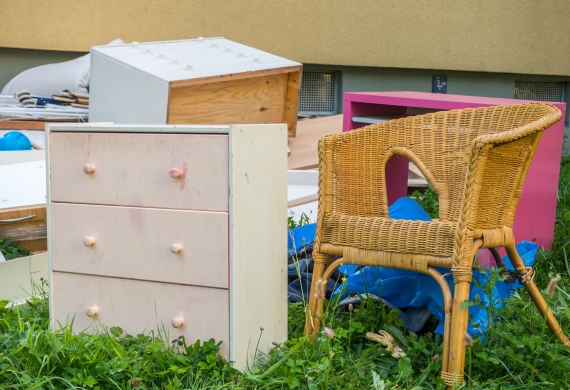 Thinking of Having a New Year Clear Out?
It's that time of year again, and we're all no doubt thinking of starting anew! When it comes to the new year many of us start thinking about changing things up, and often this is a thought focused around our homes. 
If you're thinking of having a good clear out this new year we have some top tips to help you make the most of it! 
Start small 
Why not start moving slowly? You could even start with just half an hour here and there! 
Target one area at a time, instead of thinking in terms of getting an entire room, or cupboard, done at once, think smaller. 
Split each area into sections, and gradually move through them. Start with a bookshelf, or a corner, or two shelves in your junk cupboard. Not only will you feel satisfied each time you finish clearing a section, but once you've completed every section you'll have a clean, decluttered room! 
Imagine you're a visitor
Why not try walking through your home as if you're visiting it for the first time? 
Using this tip can help you make 'first impressions' about what needs cleaning, moving, reorganising, or simply throwing away! 
Similarly, you could try taking photos of a particular area or room, looking at these images, or even asking a friend to take a look at them, could help you to decide whether things need moving or not. You could even take before and after photos, to help you decide what looks better where! 
Be disciplined 
When it comes to having a clear out it can be very easy to convince yourself you should hold on to things you have no use for anymore! 
Try to be disciplined when it comes to disposing of things you no longer need, ask yourself, 'is it useful'? 'Could you find another one in future'? And, 'could someone else get more use out of it than me'? Make an effort to bin or donate anything that you haven't used in over a year, and aren't likely to use within the next year! 
Hire the right skip for the job 
If you're taking on a big clear out this new year, you'll need to make sure you have the right tools for the job! 
Our 2 and 3 yard mini skips are the perfect options for small domestic clear-outs and DIY projects, and a great choice if you have limited space for a skip! 
If you're thinking of hiring a skip you can do so through our online booking form. We'd be happy to arrange skip hire to help with your clear out! 
If you're in a pinch we can even offer next day delivery! For more information, or if you have any other questions about skip hire, please contact us and speak to our team. The DP Skip Hire offices operate 7 days a week for your convenience, and we're only a phone call away!