What Is Waste Duty Of Care?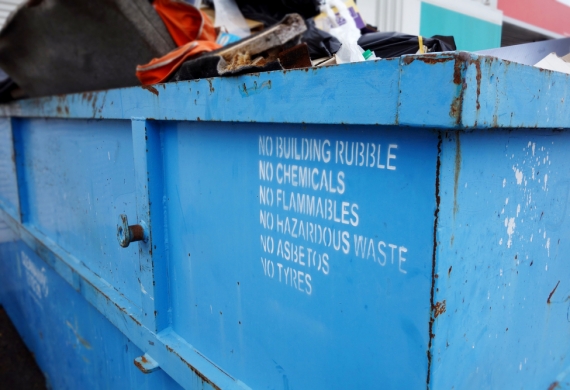 What Is Waste Duty Of Care?
When you hire a skip, the provider does all the heavy lifting for you. From arranging for a skip hire permit from your local council to delivering and collecting the skip once it's filled, the only thing you have to worry about is filling the skip and what you will do with all the space you've filled up in your home or office. Right?
Well, yes, for the most part. However, as a responsible waste carrier, we like to keep our customers as informed as possible as part of our waste duty of care. This code of practice applies to anyone (or provider) who imports, produces, carries, keeps, treats or disposes of waste in England and Wales. Homeowners, too, have a duty of care for the disposal of waste, and it is our job as professionals to make you aware of this and ensure we operate in line with this code of practice.
Waste Duty Of Care For Homeowners
As a homeowner, or occupier of a domestic property, you have a duty of care 'to take all reasonable measures available to you to ensure you only transfer household waste produced on your property to an authorised person.'
This means that if you are instructing a person or business to take your household waste, you should check that they are authorised to do so. For skip hire, in particular, you should check that the private business you instruct is an authorised waste carrier with up to date and valid upper tier registration.
You can do this by checking the Register of Waste Carriers, Brokers and Dealers.
If you are taking your waste to a tipping facility or recycling centre, you should first check that the kind of waste you are taking is permitted at the selected location. Again, you should also check that the facility has a registered permit or exemption for waste operations.
If a person doesn't take reasonable measures to meet their waste duty of care, for example by instructing a private unregistered individual to dispose of their waste or by fly-tipping their waste, then they could be given a fixed penalty notice or face prosecution.
Waste Duty Of Care For Businesses
Businesses also have a duty of care in regards to the waste. As a business, you have a duty to take all reasonable measures to:
Prevent anyone keeping, depositing, disposing of or recovering your 'controlled waste' without the necessary authorisation and a valid waste management license
Ensure materials are contained appropriately and do not escape your control
Only transfer waste to an authorised person or organisation, and ensure that it is accompanied by a written description (known as Waste Transfer Notes) so that anyone receiving it will dispose of it within their own duty of care.
When a private company who deals with waste or a contractor takes away your business or commercial waste, they must supply you with a Waste Transfer Note (WTN). A WTN is required for each and every load of waste you pass to others and you must keep copies of each WTN for at least 2 years.
A Waste Transfer Note will generally detail:
The type of waste
The container used
The time and date of the waste transfer
Where the transfer took place
The name and address of both the waste holder and the waste receiver
If a business fails to comply with their duty of care in regards to waste, they can be issued with a fixed penalty notice or prosecution for significant breaches. Therefore, it is vital that businesses take reasonable steps to ensure their waste is removed by an authorised waste carrier and keep copies of Waste Transfer Notes for at least 2 years to evidence the correct disposal of waste.
Waste Removal & Skip Hire From DP Skip Hire
At DP Skip Hire, we are an authorised carrier of waste with valid upper tier registration. When you work with us, either by bringing your waste to our tipping facility, recycling scrap metal or uPVC, or using our skip hire services, you can be sure your waste is disposed of responsibly and in line with the law. As a business, we are committed to acting sustainably in line with our Zero Waste to Landfill goals. Therefore, we go to great lengths to recycle where we can and send as little waste as possible to landfill.
To find out more about how we can support you with commercial skip hire, domestic skip hire or waste management in Stoke on Trent and Staffordshire, please contact us. Alternatively, you can book skip hire online with us directly today!