Where Can I Place My Skip?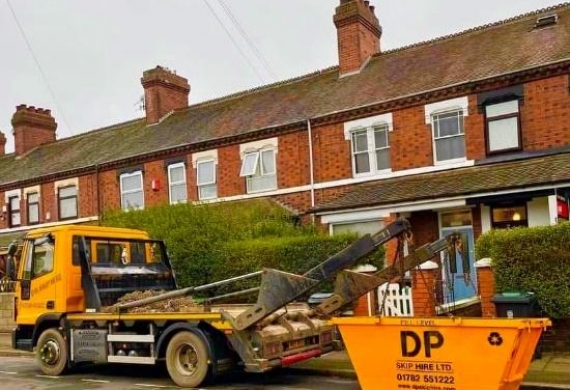 Where Can I Place My Skip?
One of the biggest problems facing anyone who owns a skip is where to put it. The sheer size of most modern skips makes it increasingly difficult to find a place to store them. However, there is no need to worry. 
In this article from DP Skip Hire, we'll be going over the various locations where it would be ideal to place your skip, as well as where you shouldn't place your hired skip. By following the advice in this latest blog, you'll not only be following the law, you'll also keep your neighbours happy too. 
So, without further ado, let's go through where you should and shouldn't place a skip.  
Where To Place Your Skip?
Driveway
A driveway is an ideal location to place a skip. It means that your rented skip is not in the way of pedestrians. At the same time, it also means that neither parking nor traffic is impeded. Likewise, you won't have to worry about getting a permit! 
In the Back Garden
If you want to avoid having to take out a permit, your next best option is to use your own back garden. If you take this option, you should make sure your garden has plenty of space and access – as this makes it easier for both us and you when it comes to removing the skip. 
On the Road
The other option for skip placement is on the road. While not as ideal as a driveway, placing a skip on the road is still a viable option, providing you have a permit. These permits are issued by your local council, which will only authorise the permit after the road has been surveyed. If you have any questions, please contact DP Skips and we can advise you on which permit you need.  
Bonus: Wait and Load 
If you're hoping to rent your skip for only a short period of time, then you're in luck. At DP Skips, we offer a wait-and-load service to all our customers. This service allows you to rent a skip for a very short period of time while we wait. 
Once you're done, we'll simply leave and unload the skip for you. This means you don't have to worry about your hired skip taking up too much space, and you certainly won't have to worry about getting a permit. 
Where Not To Place Your Skip
Public Footpaths/Pavements
Under no circumstances should you place your skip on a public footpath or pavement. Doing so would impede foot traffic and cause issues for people who struggle with mobility. 
Sites That Are Inaccessible To Lorries  
Your skip will be transported to and from your chosen location via a lorry. As a result, it's very important that you place your skip in an accessible location. 
Book a Skip From DP Skip Hire
If you are looking for digger, skip or dumper hire in Leek, look no further than DP Skip Hire. Our hire services have been designed with construction waste removal in mind; however, even if you're looking to hire a skip bin, you should still consider DP Skip Hire. 
To book a skip from DP Skip Hire, please contact us today.