Why You Should Hire a RoRo Skip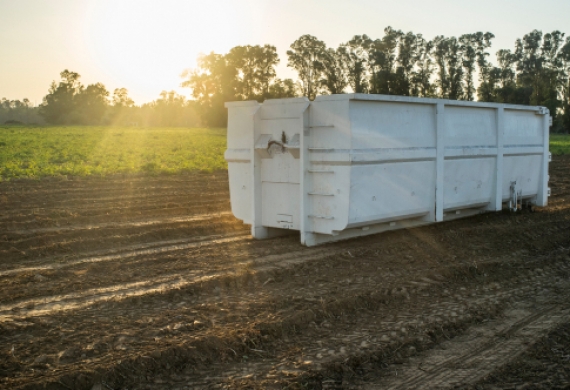 Why You Should Hire a RoRo Skip 
RoRo skips, also known as roll on roll off skips, are a step up from traditional skips, ideal for the disposal of big items or large volumes of waste.
What is a RoRo skip?
RoRo skips get their name as they effectively roll on and off the back of a transportation vehicle, and as a result, they can be transported and unloaded with ease.
Why choose a RoRo Skip?
The ease at which RoRo skips can be transported with an extremely large amount of waste means that they are an excellent alternative to hiring multiple skips, or having to take many trips to a waste disposal facility, consequently, hiring a RoRo skip could actually save you time and money!
RoRo skips are suitable for a wide variety of projects, from demolition work and large commercial projects to domestic situations such as home renovations and removals, as RoRo skips are a great option for the disposal of heavy furniture.
Additionally, if your organisation regularly produces a large amount of waste through your activities, RoRo skips can be an excellent waste management option.
RoRo Skip Hire from DP Skips
Our 40 yard roll on roll off skips are the perfect choice for jobs that produce a large amount of waste, such as site clearances, commercial waste, and refurbishment projects.
Our 40 yard RoRo skips feature a rear door to allow for ease of access, and as the skip itself can hold the equivalent of approximately 360 to 380 black bin bags full of waste, they're the perfect solution for the disposal of large amounts of waste.
 If you have any questions about RoRo skip hire, feel free to contact us and speak to our team. The DP Skip Hire offices operate 7 days a week for your convenience, and we're only a phone call away!