Why You Should Hire an Enclosed Skip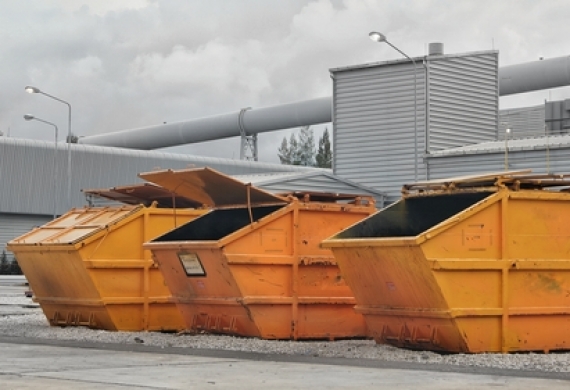 Why You Should Hire an Enclosed Skip 
Did you know, even when your waste has been placed in a skip, you're still responsible for it until it's been collected ready for disposal?
Protect Your Waste With An Enclosed Skip
Enclosed skips differ from standard skips, as they feature lockable lids. Enclosed skips are suitable for a wide range of general waste, and recyclable materials, with the added benefit of a lockable lid for your peace of mind!
An enclosed skip's lockable lid ensures that no one can access your skip without permission. Standard, open-top skips are open to fly-tipping, and as a result, you could find not only that unwanted general waste finds its way into your skip, but also inappropriate and hazardous waste too. Choosing an enclosed skip ensures that nothing can be added to your skip without your consent while it's unsupervised.
Enclosed skips also ensure that waste cannot be stolen from your skip, this is important if you are disposing of waste that has any value, or could be dangerous in the wrong hands, even seemingly innocuous waste could be dangerous if picked up by a child for example.
An additional risk to the public also comes from heavy winds, which can cause debris to fly out of open top skips. Using an enclosed skip ensures that workers and members of the public are protected from such hazards.
Enclosed Skip Hire From DP Skips
Our 8, 12 and 16 cubic yard enclosed skips are perfect for long term contracts such as Trade placement, but they're also well suited to larger domestic projects too!
If you have any questions about enclosed skip hire, feel free to contact us and speak to our team. The DP Skip Hire offices operate 7 days a week for your convenience, and we're only a phone call away!