The Benefits of Virucidal Disinfectant Fogging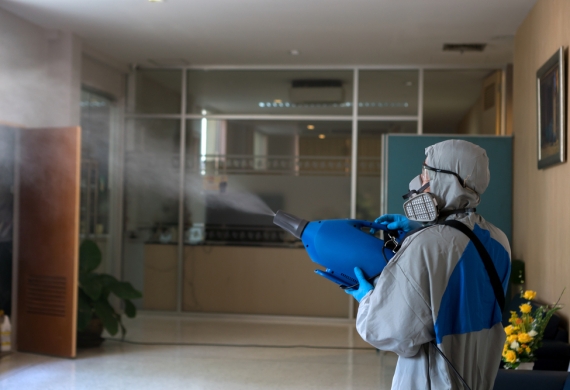 The Benefits of Virucidal Disinfectant Fogging
Thanks to the current pandemic, we have all become more aware of viruses and bacteria and how quickly they can spread. Here at DP Skip Hire we are now able to offer a Virucidal Disinfectant Fogging Service, helping you protect your employees, your business and your home.
What is Virucidal Disinfectant Fogging?
Virucidal Disinfectant Fogging is a method of disinfecting a room or building to eliminate viruses and bacteria on all surfaces. This is usually done with a biocide and virucide solution pumped through a powerful fogging machine, filling either an entire room or building. The substantial residue will eliminate any germs left by either insufficient cleaning, or an infected individual. You can read more about how the process works by visiting our article on keeping communities safe.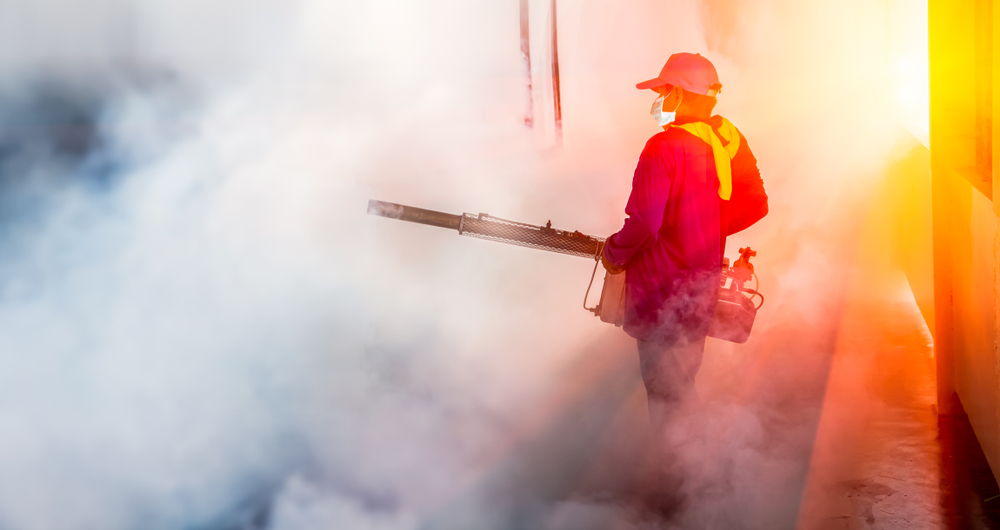 The Benefits of Virucidal Disinfectant Fogging
There are a number of benefits to using the fogging method of disinfecting a room or building over conventional methods.
Firstly, fogging ensures that all surfaces can be reached, even those you may not usually think about disinfecting. Many viruses and bacteria can linger on surfaces, or even in the air, for days. That means overlooked areas can become breeding grounds for all sorts of nasties! This is why we use a machine that creates an electrostatic charge which helps our fog stick to surfaces, offering a better coverage than aerosols.
Virucidal Disinfectant Fogging kills up to 99.99% of viruses and bacteria. Ensuring the increased safety of your employees and customers
Whilst traditional methods of cleaning or disinfecting can take longer, virucidal fogging takes around an hour to disinfect an entire building. Once this is dry the space can then be used safely. The highly effective biocide and virucide are non-toxic, meaning that it is safe to be used in a space where children and animals will be after disinfection. This method of sanitisation will work on not only hard surfaces, but also on cloth and carpets, ensuring a complete disinfection, in one easy stroke.
There is no one-size-fits-all solution to disinfecting your business, and certainly not during the Covid-19 pandemic. Our Virucidal Disinfectant Fogging services aim to ensure the eradication of 99.99% of the virus from your property, meaning that you can rest at ease and continue business as normal, or at least as close to normal with social distancing.
For further information on this service, or to discuss booking please contact a member of our expert team today or visit our deep clean page. If you have any other requirements please take a look at our services page and we will be happy to discuss these with you too.