Councils Pilot LitterCams To Catch Littering Motorists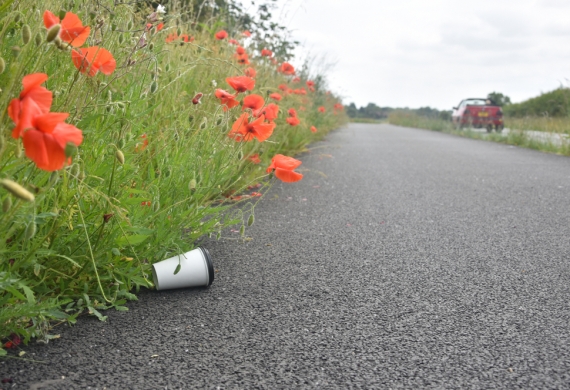 Councils Pilot LitterCams To Catch Littering Motorists
Maidstone Borough Council (MBC) recently announced their intention to install cameras in Kent. LitterCams, use artificial intelligence to remotely detect littering offences committed by motorists. Drivers caught in the act will be fined £90, rising to £120 if unpaid after 15 days.
Currently, fines for littering are given out by wardens who witness the action firsthand. Under the new scheme, footage and photographic evidence of the event captured by the cameras is remotely transmitted for human validation before an automatic request is made to the DVLA for details of a vehicle's registered keeper so a penalty charge notice can be issued. Anyone wishing to see the photographic and video footage can look at it through the online LitterCam portal.
The Scale Of The Problem
A spokesperson for MBC reported that around 1,950 tonnes of waste was illegally disposed of on the highway in 2020. Common items including coffee cups, fast food wrappers, nappies, cigarette butts and food waste. Yet, last year, only 200 fines were issued by the council.
It is hoped that this new initiative, which is being considered by other councils, will do more to deter littering in the future.
Tackling litter is a priority for both the general public and local government. While litter looks unsightly and spoils the enjoyment of our outdoor spaces, it's also bad for the environment. Litter causes pollution, kills wildlife, and facilitates the spread of disease. Therefore it's more important than ever to do everything we can to encourage everyone to dispose of their waste responsibly.
The Solution
The new LitterCams, which could be in situ in Kent as early as April 2021. If successful, the scheme will be rolled out across the whole of the UK.
We can all play our part in reducing the waste we generate. Here at DP Skip Hire, we operate a zero waste to landfill strategy, diverting the majority of waste we receive away from landfill and instead repurposing and recycling it. To learn more about our waste management services, including skip hire in Stoke on Trent and our Tipping Facility based in Longton, please contact us. Our team operates 7 days a week and would be delighted to provide you with the service you require, whether your needs are residential, domestic or commercial.