What Is Zero Waste To Landfill?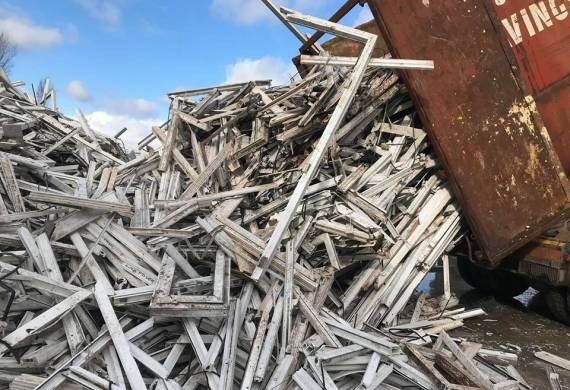 What Is Zero Waste To Landfill?
As a company, operating sustainably forms a huge part of our mission. Being in the business of waste management, we are acutely aware of the lasting impact many materials have on the environment. As a result, we are dedicated to ensuring that all of the waste that finds its way to our facility, either through skip hire or other means, is disposed of responsibly in line with our core vision and values.
At the time of writing, we have reached a point where 90% of all of the waste processed at our depot is fully recycled and repurposed. This achievement forms a stepping zone of our zero waste to landfill strategy. But what does zero waste to landfill actually mean? And, as one of our customers, how can you be sure that we take our responsibilities seriously?
In this blog, we'll explore what zero waste to landfill actually means and explain the ways in which we are moving towards this goal in 2020 and beyond.
What does Zero Waste To Landfill Mean?
Zero waste to landfill means that waste is diverted away from landfill and either reused, recycled, or sent to energy recovery.
To help us achieve this as an organisation, we offer a wide range of domestic and commercial waste management solutions including:
These solutions make it easy for us to accept a wide range of waste and do our bit to re-purpose, reuse and recycle materials where possible.
Why Are Landfills Unsustainable?
Landfills are areas of land where waste is buried as a means of disposal. In landfills, waste is commonly buried underground in such a way that it does not decompose well and is isolated from contaminating groundwater.
As the years have progressed, it has become more obvious that landfills are not a sustainable way for managing waste. There are a number of reasons for this. The first is that, quite often, items are not disposed of correctly, which results in potentially harmful waste reaching landfill. This includes common household items, such as batteries and electrical devices. As these items become damaged in landfill sites, toxic substances can seep into the ground and find their way into the water systems, as well as damage the surrounding environment.
Further to this, gases produced by the decomposition of organic waste (such as food) have a very real impact on carbon dioxide. Methane, for example, is a very big problem as this greenhouse gas lingers in the atmosphere, trapping heat and directly contributing to climate change.
For the reasons listed above it is clear that landfills are no longer a viable way to get rid of waste. Therefore, it is necessary for alternatives to be utilised across the board to both protect the environment, the wildlife within it, and ourselves.
Responsible Waste Management Solutions
More and more businesses are becoming increasingly conscious about the ways in which their waste is disposed of. At DP Skip Hire, we operate responsibly in all areas of our waste management solutions. Our goal is to make sure that all waste collected by us through the course of our services is directed away from landfill and repurposed in a variety of ways.
Whether you hire a skip from us, use our tipping facility, or use our scrap metal and UPVC recycling services, you can be entirely confident that your waste is being responsibly managed throughout the whole process. We are passionate about ensuring we operate sustainably in all areas of our business, and our mission is to support you (either as an individual or a business) to do the same.
For more information about any of our services or if you have questions regarding our zero waste to landfill strategy, please contact us. Alternatively, if you are looking to hire a skip in Stoke on Trent, Hanley, Longton, Newcastle Under Lyme, Stafford or Crewe, you can use our online booking form to arrange for a skip of your chosen size.