How To Prepare For A Skip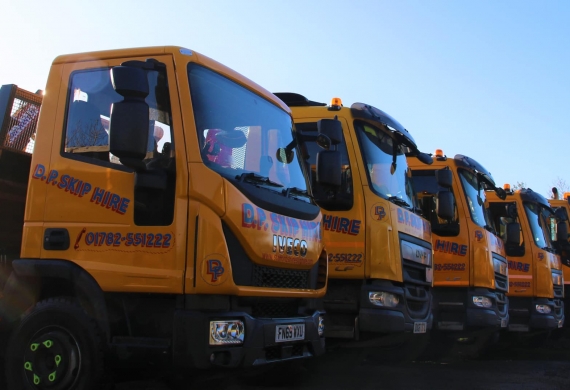 How To Prepare For A Skip
Whatever your planned project, from commercial refurbishments to whole-home clear-outs, one of the most important factors to consider is the waste you generate and what you are going to do with it. There's no getting around the fact that any type of building or landscaping work will feature some amount of waste. By far one of the quickest and most effective ways to dispose of it is with skip hire.
Preparing For A Skip
If you're considering hiring a skip to manage your waste, after sourcing a reputable company to hire a skip from, you'll want to ensure the property or site which will house the skip is sufficiently prepared. In this article, we'll look at the things you can do to prepare for the arrival of a skip.
Consider Your Location
Skip loaders are used to deliver skips to all sorts of locations. If the address where you need the skip is on a narrow road or remote location, consider how accessible the location is for the skip loader.
In the majority of cases, skip loaders should be able to safely navigate most UK streets in order to drop a skip. However, if you know your location is difficult to access you might want to mention this when you order the skip and speak to the company in order to gain reassurance.
Another factor to consider is parked cars near your property. If your skip is going to be left on the road, sufficient space is needed to safely leave it there. Similarly, the skip loader will need to have sufficient access to your driveway or garden to drop the skip in the appropriate place.
Be Aware Of Hazards
Low hanging tree branches or power cables can get in the way of skip loaders, sometimes with disastrous results. If you are aware of any potential hazards of this nature, be sure to make your skip hire company aware as sufficient height clearance is needed to deliver a skip even with standard vehicles.
Notify Your Neighbours
If you are planning on keeping your skip on a driveway and you share a driveway with a neighbour, it's best to make them aware of your impending delivery. Even if the skip will fit neatly on your portion of the driveway, do the decent thing and give them the heads up so they can make alternative arrangements for their vehicle if needs be.
We recommend doing this purely to preserve the relationship with your neighbours!
Do You Need A Permit?
If you are planning on having a skip on the road, you'll need permission from your local council to do so. You can do this by applying for a skip permit. Here at DP Skip Hire, we organise this all for our clients who require skip hire on the roadside. We'll also ensure all the relevant signage and safety equipment is provided to prevent the skip from being a hazard to pedestrians or vehicle users.
Type Of Waste Materials
Finally, ahead of booking a skip, you should consider the type of waste you will be putting into it. Whilst skips are a great choice for disposing of a wide range of waste types, some items may require specialist disposal. Hazardous waste which cannot be disposed of in a skip includes paint, oils, batteries, fridges, medical waste, and fluorescent tubes. For more information regarding what you can and can't dispose of in a skip take a look at our dedicated page: What Can You Put In A Skip?
Hire A Skip Online!
When you've done all of the above, you're ready to receive your skip! Here at DP Skip Hire, we have a range of skips to hire in a variety of sizes that are suitable for domestic and commercial use. To get started, book skip online with us today. Locations we currently serve include Stoke on Trent, Hanley, Longton, Leek, Crewe, Newcastle Under Lyme. Contact us today to find out more.