The DP Skip Hire Guide To Recycling In 2021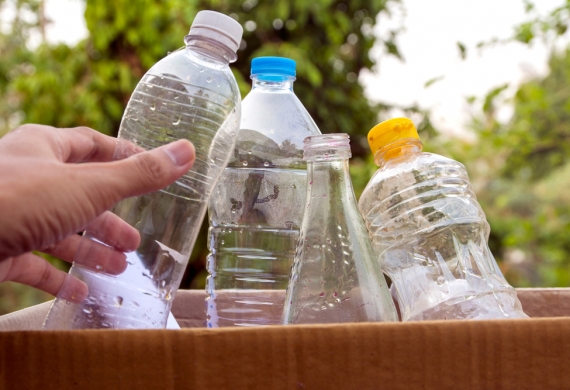 The DP Skip Hire Guide To Recycling In 2021
We should all be doing our bit to recycle more this year. Climate change is one of the most pressing issues of our time, and we all need to do our bit to reduce waste and protect the environment. That being said, recycling can sometimes feel like…well, a little bit of a chore. There, we said it so you don't have to. But that doesn't mean we shouldn't do it. Instead, we should be looking at ways in which we can make recycling easier and more convenient for households, individuals and businesses.
To help with that, we've compiled this handy guide to recycling in 2021. In the course of this blog post, we'll take a look at why you should recycle, how you can do it (easily) and what we are doing to contribute towards saving the planet. Because not all heroes wear capes, some of them just recycle!
Why Recycle?
We know you know the answer to this one, but we'll cover it anyway in case you're in need of a refresher.
According to a recent government report, households in the UK generated 26.4 million tonnes of waste in 2018. With the vast majority of this (22 million tonnes) coming from England alone. That's a lot of household waste! Without recycling, all of this rubbish would be simply sent to landfill sites, which by and large are quite harmful to the environment.
For this reason alone, taking responsibility for the waste we produce is really important. And recycling is a simple, but effective, way of doing it!
Recycling items made of paper, wood, plastic, metal and glass reduces the need for us to use more of the earth's precious (but finite) resources. It also helps us to protect the ecosystems which have been damaged through the extraction and harvesting of raw materials. Recycling also cuts carbon emissions, putting the brakes on climate change which is a very visceral current threat to the planet.
How To Recycle?
So, now we know just why we should recycle…how do we do it?
You've probably heard of the three R's: Reduce, Reuse, Recycle. Living by these three R's when it comes to making an effort to reduce waste is by far the easiest way of going about it.
Reduce: Look at ways you can reduce the amount of waste you produce. For example, buy electrical items that use mains power instead of batteries and buy fruit and vegetables loose instead of pre-packaged.
Reuse: Consider ways you could reuse the waste you generate. Examples of this include saving containers and jars for other purposes instead of throwing them out, repairing broken items, donating where you can and reusing carrier bags when you go shopping instead of buying new ones.
Recycle: Separate recyclable items from your general household waste and ensure they are appropriately sent for recycling. This could include putting household food waste (such as vegetable peel and used tea bags) into a compost heap in our garden or ensuring recyclable items are put in the recycling bin for collection.
The three R's should be all you need to get into the swing of recycling. If you don't have a recycling bin at home, consider local options, such as a waste recycling facility or nearby bottle bank. Many supermarkets also have battery recycling bins you can stop by when you're doing the weekly shop and there are a number of companies who will give you cash in exchange for those old mobile phones which are sitting in the kitchen drawer!
What Can Be Recycled?
Most household waste is recyclable or reusable in some form. This includes scrap metal, electrical equipment, furniture, plastics, glass, paper, textiles, wood, batteries and building materials.
If you're unsure as to what the recycling provision is like in your area, it's best to check with your local authority. If you have a recycling bin, this will usually have information printed on it regarding what can and can't be put in it. Alternatively, waste management companies like ours are on hand to help you responsibly dispose of your waste. Our Zero Waste To Landfill strategy means that we do everything we can to direct all of the waste we receive away from landfill through reusing and recycling where possible.
Certain items, such as fridges, televisions, clinical waste, and oils need to be disposed of in a specialist way. Be mindful of this when it comes to disposing of these kinds of things!
Waste Management From DP Skip Hire
Here at DP Skip Hire, we are passionate about waste. Even more so, we're passionate about ensuring that waste is disposed of correctly, in line with our own vision and values and in line with the law. To that end, we offer a whole range of waste management and disposal services to help both businesses and households get rid of rubbish responsibly. These include skip hire, grab hire, our tipping facility in Longton, scrap metal recycling and uPVC recycling.
At our specialist sorting facility, we sort every piece of waste into distinct categories and do what we can to recycle it or repurpose it in some way. Whether you're undertaking a home renovation or landscaping project at your place of residence or you're a business looking to swiftly carry out construction work with the help of a local waste management service, we can help. Contact us today to find out more.