Everything You Need To Know About Hiring A Skip In Winter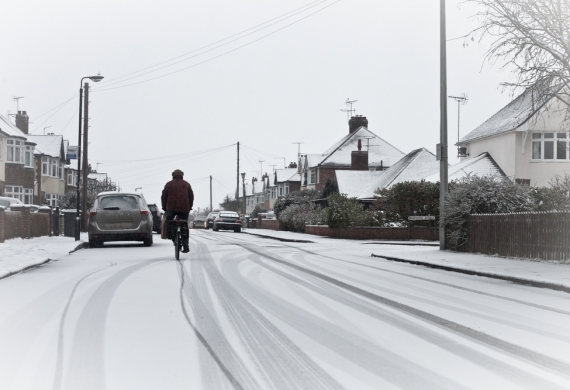 Everything You Need To Know About Hiring A Skip In Winter
Winter has most definitely arrived. Snow, sleet, and plenty of rain has covered the whole of Stoke on Trent and Staffordshire recently. And it doesn't look to be letting up any time soon!
With the directive to stay at home in place again, many of us are making the most of it by having a clear-out. Be that getting rid of boxes and packaging from Christmas or taking on a new DIY project to pass the time.
If you've been considering hiring a skip recently, you've probably wondered where you stand with the weather. But fear not, DP Skip Hire are on hand to guide you through the do's and don'ts of hiring a skip in winter!
Can You Hire A Skip In Winter?
We get this question a lot and the answer is: yes, of course! We offer skip hire in Stoke on Trent and Staffordshire throughout the year, and not much slows us down.
Rest assured, you will be able to hire a skip from us this winter. Here are just a few things to keep in mind…
Where To Put The Skip
A driveway is a perfect location for a skip – especially in winter. Our drivers are a dab hand at delivering skips in all kinds of conditions. Trust us when we say a bit of rain or snow isn't going to stop them!
If you are planning to put the skip on absorbent ground, such as soil or grass, then let us know in advance. Waterlogged or snowy ground can make picking up a skip a little more difficult. But we're well equipped to do so. Just be sure to let us know where you plan to put the skip so we can make the necessary arrangements to deliver your skip efficiently and with minimal fuss!
The Great British Weather
If there's one thing we can rely on in the UK, it's rain…and lots of it! As you might imagine, a lot of rain can collect at the bottom of a skip and soak through the waste, too. This can result in the contents of the skip being heavier, which is something that needs to be taken into account when we pick it up. This is no problem, though. We'll do all the heavy lifting for you and ensure we send an appropriate skip lorry to collect your skip.
A good way of preventing this is to cover the skip with a tarpaulin or a waterproof cover, such as the groundsheet from a tent. This will keep the contents of the skip as dry as possible and prevent any extra weight from soaked through items. Alternatively, if the forecast is showing torrential rain, it may be preferable to hire an enclosed skip instead.
Snow Problems
Snow in the UK tends to be quite short-lived. That being said, it can have an impact on traffic flow. We'll always attempt to deliver and collect skips when it is safe to do so, and if we encounter any problems along the way we'll be sure to keep you up to date and inform you of when we expect to be able to get to you.
If you have any concerns when it comes to the conditions around your proposed skip location, either prior to delivery or collection, just let us know. We'd be happy to rearrange delivery to a more convenient time should it be necessary to do so.
Skip Hire in Stoke on Trent from DP Skip Hire
If you're planning a winter clear out, then hire a skip with us online today. We offer skip hire in Stoke on Trent, Newcastle Under Lyme, Stafford, Crewe and Leek, and we have a wide range of skip sizes available to suit all kinds of projects and purposes. Get in touch today to get the ball rolling on your winter skip hire needs!