Skip Hire in Crewe
Are you looking to start a home renovation? Are you in the building trade and looking for commercial waste solutions for a project? Whatever you need, here at DP Skip Hire we have something to suit you. From a small 2-yard mini skip, an 8-yard enclosed skip, or our super 40-yard RORO skip – we can assist you to find the right skip for your needs.
We don't just stop at skip hire. In fact, we cover a wide range of services in regards to waste management. If your project needs a little help, we have a plant hire available too. From digger hire to roller hire, our collection of small-scale machinery is ideal for a range of requirements. Get in touch to see what's right for you!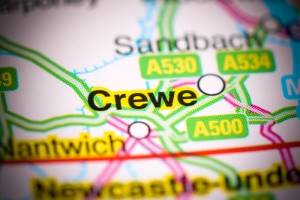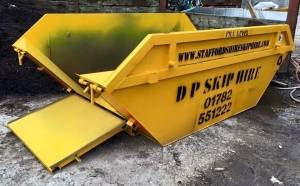 Why choose a drop-door skip?
There are a number of types of skip available, including the classic shape, drop-down door and enclosed. Each type has a different purpose and different benefits dependant on the use of the skip.
The drop door skip is a particular favourite for garden renovations. The lowered door makes an excellent ramp for a wheelbarrow, enabling you to walk your heavy waste, such as soil, into the skip rather than having to lift it over the top.
Here at DP Skip Hire we have 2 sizes of drop door skip: the 4-yard midi or the 8-yard builders skip. The 40-yard RoRo is also an excellent, accessible choice for larger scale commercial projects.If you have any questions on finding the right skip in the right size please contact our team who would be happy to assist.
Commercial Services in Crewe
From domestic skip hire to commercial waste solutions, we offer a wide range of services to support with your requirements. Whether you are undertaking office renovations or need heavy duty waste solutions for heavy duty projects, our team will support you in finding the most affordable and efficient waste management solution for your needs.
Please contact us to discuss your needs on 01782 551 222. Alternatively, you can use our online form to get a quote instantly and hire your skip online in less than 5 minutes.