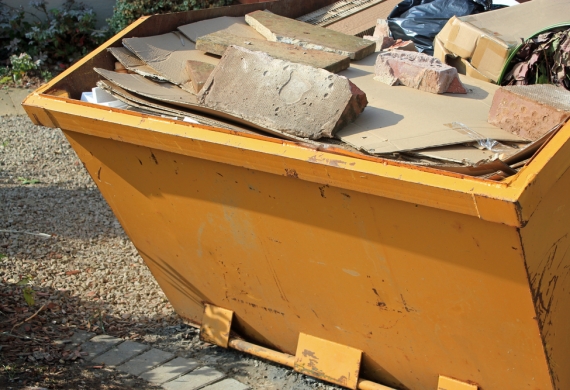 How Skip Hire Works?
Everyone is familiar with the concept of a skip and what it does. However, we understand that many of our customers come to us, with no experience of hiring a skip before. As there are some important things to note before organising a skip hire, we felt it was important to discuss how skip hire works.
That way, ahead of your next project or clear out you'll be fully prepared, knowing exactly what to expect. In our latest blog, we'll outline how to go through the hiring process and what you should do.
Do Your Research
Skip companies like ours spend time putting together informative pages on each of our products and services. This is to help you with your hiring decision. There are a number of things that you'll need to consider as hiring a skip blindly can be a risky and costly exercise. Things to look out for and consider include, but are not limited to the following:
Which size is right for my project and space?
What kind of waste will I be expecting to dispose of?
Do I need an extra secure skip for high-risk items?
Do I need a drop-down heavy-duty door for easier loading?
Considering all of these points will stand you in much better stead when it comes to booking your skip. It's important to do your research so that you end up with the right result the first time. There's nothing worse than spending too much on a skip that you didn't fill, or not enough on a skip that can't handle what you need it for.
To access this information on our website, you can browse our range of skip hire options. For more general advice on what can and can't be disposed of, you can read helpful articles in our blog. Most of our prices can also be found on our website, but it's important to note that these are based on a two week hire period. If you're interested in a longer hire period, it's important that you contact our team directly.
Do You Need a Permit For a Skip?
Once you've picked out which skip is best suited for your desired use, your next thought should be where you're planning on putting it. We say this because, in some circumstances, you may be expected to apply for a permit. Examples of this would be when wanting to place a skip on a public road or highway. If you do need a permit, don't be concerned as we can often take care of this for you. In fact, most councils will only accept applications from skip companies like ourselves.
There are some more specific things to consider regarding permits that can be found in our 'do I need a permit to hire a skip' blog post. You may be expected to pay between £60 and £150 for a skip hire permit and so it's important to factor this into what you're willing to pay.
Book Your Skip Hire Online or Contact Our Team
If you're ready to book your skip hire and feel confident in your decision, you can book immediately using our online booking system. However, if you're not quite ready to commit and have any further questions, contact us. Our team of experienced experts will be happy to assist you in finding the right skip for your project. Whether you're looking for a more in-depth specification, terms of the agreement, or simply prefer to book over the phone, we're here for you.
Our full range of skip hire and other services can be found online. Here at DP Skips, we're experts in waste management and strive to provide a professional, reliable, knowledgeable, efficient, friendly and affordable service. Whether you're planning a DIY home renovation in your kitchen or you're landscaping your garden, a skip can save you both time and money. By using DP Skips you can also feel good knowing that you're helping to protect the environment.
We only get one planet and we take responsibility as a waste company to protect it. That's why we work hard to recycle as much waste as possible. At present 90% of all the waste that is bought into our depot is fully recycled and repurposed.