What Happens To Waste When It's Put In A Skip?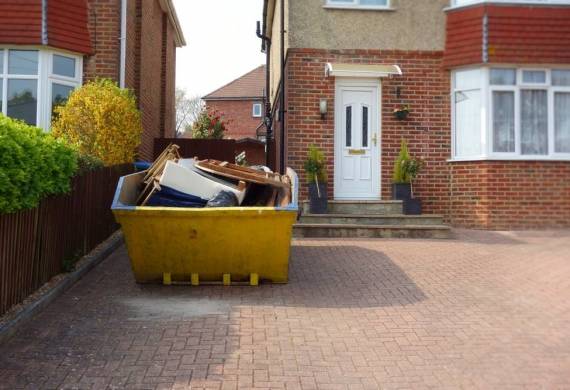 What Happens To Waste When It's Put In A Skip?
Have you ever wondered what happens to your waste once a skip company takes it away? It might sound like a strange question to ask, however, it's a common concern for people who want to ensure their waste is disposed of in the correct and eco-friendly way. As a waste management company ourselves, we are well aware of what happens after a full skip leaves your premises. Thankfully, most skip companies in the UK are eco-friendly. While we can't speak for other skip and waste management companies, we can outline our waste management and disposal process to put an end to this concern and give you peace of mind.
Zero Waste To Landfill Strategy
At DP Skip Hire, we understand the importance of recycling and it is our mission to protect the environment as much as possible. We are proud to say 90% of the waste that comes into our depot facility is fully recycled and reused. To achieve this, we have implemented a zero waste to landfill strategy into our daily operations. Instead of all the skip waste ending up in the landfill, our team transports the full skip to our depot facility, where it is separated into various categories and most of the waste is taken to a recycling centre to be repurposed. With the remaining 10% of non-recyclable waste, we ensure this amount is reduced as much as possible, taken to the landfill and dealt with in the most eco-friendly way possible.
What Happens To Commercial Waste?
Aside from general household rubbish, building and construction waste can contain different materials, therefore they can not be placed into a standard skip. If not disposed of properly, it can cause harm to other people and the environment. This is why we offer commercial services to dispose of them in the most eco-friendly manner imaginable. For instance, we offer scrap metal recycling for leftover scrap metal parts and UPVC recycling for old or damaged windows. In many commercial projects, any materials containing asbestos need to be disposed of in a different way to other kinds of commercial waste. Our asbestos disposal service is specially designed to deal with asbestos-containing materials in a safe and legal manner.
Recycle Your Waste With DP Skip Hire
We hope this has given you peace of mind, however, it is crucial to choose a waste management company with a zero waste to landfill strategy to ensure your waste is separated and recycled, rather than going straight to the landfill. If you are based in Stoke-On-Trent, Newcastle-Under-Lyme, Leek, Stafford or Crewe, we offer a wide range of skips from domestic and commercial applications in various sizes, from a 2 yard mini skip to a 40 yard RORO skip to suit your needs and budget. If you're interested in hiring a skip with us, please complete our online booking form today.
Throughout our operations, we always stay updated and follow the current legislation. If you have any more questions about the waste management and disposal process at DP Skip Hire, please do not hesitate to contact us and we will be happy to provide you with more information.