Is It Time For A Winter Clearout?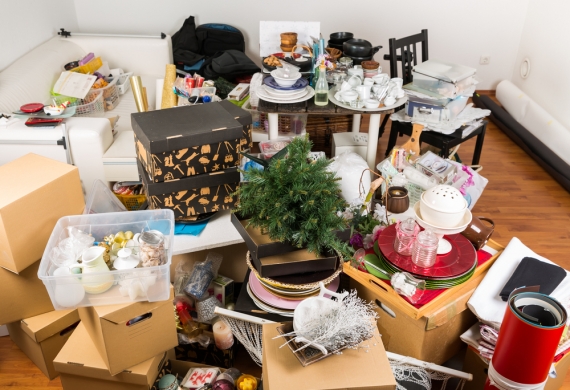 Is It Time For A Winter Clearout?
The end of summer offered us a brief escape from staying at home. But here we are again. With a 4-week lockdown looming, what are your plans? Perhaps you're thinking of giving your home a winter clearout in preparation for the upcoming festivities?
And why not! If we're going to spend time indoors, we may as well make our homes a clutter-free haven where we can relax and switch off from what's happening in the world.
If you are planning some home renovations in November and December, we're here for you! Just like before, our skip hire in Stoke on Trent and surrounding areas, along with our grab hire, is still available.
Choosing Skip Hire For Your Home Renovations
Picking the right skip for your home renovations isn't easy. If it's too big, you'll have spent more money than you need. If it's too small, you risk being stuck with endless bin liners full of stuff you want rid of ASAP.
Here at DP Skip Hire, we can help you with this. We have a wide range of skips for hire in Stoke on Trent (including Hanley and Longton), Newcastle-Under-Lyme, Stafford, Crewe and Leek. Read on for a rundown of our skip sizes and what kind of jobs they are suitable for!
2 Yard Mini Skip
After our bulk bags, the 2-yard mini skip is the smallest we offer. This compact skip is fantastic for smaller domestic clear-outs and DIY projects. It's also a great choice if you have limited space for a skip. With a capacity of between 25-35 black plastic bags (depending on what you fill them with), it's great for helping to keep waste out of the way and securely in one place.
3-Yard Mini Skip
Our 3-yard mini skip is the big brother of the 2-yard version. With a slightly larger capacity of 35-45 black bags, there's ample space for those things you want to get rid of without taking up huge amounts of space on your driveway or outside of your property.
4-Yard Midi Skip
If you're planning a renovation project rather than a clearout, then the 4-yard midi skip with drop door is the one for you! A popular size and configuration for kitchen and bathroom refits, it's still compact enough to sit on your driveway with minimal disruption to your day to day while also providing a safe space for waste materials. The drop door is also a handy addition to this skip, especially if you're disposing of heavier items. When folded down, you can easily walk-in heavier loads to avoid the need for any specialist equipment.
8-Yard Enclosed Skips
If you're concerned about leaving the contents of your skip unattended overnight, then our enclosed skips are just the thing. These lockable skips allow for waste to be secured throughout the duration of hire, so you needn't worry about any unauthorised persons rummaging through your waste when you're not there. The larger size of the 8-yard skips gives you ample space for all kinds of approved waste to help you thoroughly clear out your property with ease.
Still Unsure On Skip Sizes?
If you're finding it difficult to choose what size of skip is most appropriate for your home clearout or renovation – don't worry. You can take a look at our helpful video, which will give you a closer look at all the skips we have available for hire. Or, you can give us a call and speak to one of our team who will be happy to advise.
Alternatively, if you're looking for a bigger skip for either a construction project or office renovation, we can help with that too! We have 12-yard skips, 16-yard skips and 40-yard RORO skips for hire that are ideal for bigger commercial projects that expect to generate lots of waste.
Book A Skip Online For Your Winter Renovations
If you'd like to book a skip, you can now do so online with our new booking form. Simply head over to our Book Skip Hire page and tell us what size skip you need, the type of waste you'll be disposing of, and when you'd like us to deliver and collect it! We will also take care of gaining the relevant permit for your skip hire if your skip won't be sitting on your own private property, all you need to do is tell us which council your location falls under and we'll sort the rest!
To make the process even smoother, you can make payment via Paypal or Debit/Credit Card! So all you need to start thinking about is where to start in your winter clearout!